A Guide to Creating Privacy Screens with Sun loving Plants for Outdoor Recreation: Transform Your Outdoor Space with These Beautiful and Functional Privacy Solutions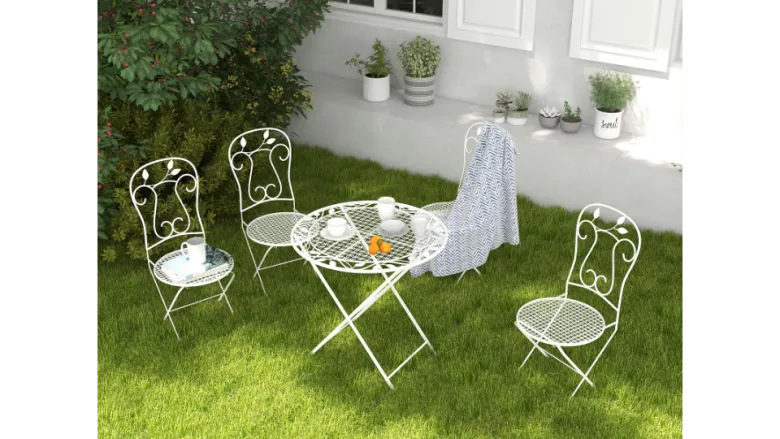 Are you tired of feeling like you're on display every time you step outside? Do you crave a private outdoor space where you can relax and play without feeling like your neighbors are watching your every move? If so, then you need to consider creating privacy screens with sun-loving plants.
Not only do these screens provide the perfect buffer between you and your neighbors, but they also add beauty, color, and texture to your outdoor space. Whether you have a small balcony or a sprawling backyard, there are sun-loving plants that can create the privacy screen of your dreams.
Why Choose Sun-loving Plants for Privacy Screens?
When it comes to creating privacy screens, there are many options available. You could install a fence, build a wall, or even invest in outdoor curtains. However, sun-loving plants offer a unique set of benefits that make them the ideal choice for many homeowners.
First and foremost, sun-loving plants are natural and eco-friendly. They absorb carbon dioxide and release oxygen, helping to purify the air around your home. They also provide shade and reduce the temperature in your outdoor space, making it more comfortable to enjoy on hot summer days.
Secondly, sun-loving plants come in a wide variety of colors, shapes, and sizes, so you can choose the perfect plants to match your personal style and preferences. You can opt for tall, narrow plants that create a dense, towering screen, or you can choose shorter, wider plants that provide a more open, airy feel.
Finally, sun-loving plants require very little maintenance. Once established, they typically only need to be watered occasionally and pruned once a year to keep them in check.
Choosing the Right Sun-loving Plants for Your Privacy Screen
Now that you know why sun-loving plants are a great choice for privacy screens, it's time to choose the plants that will work best for your outdoor space. Here are some things to consider:
Height: How tall do you want your privacy screen to be? Do you want a towering wall of plants, or a shorter, more open screen?
Width: How wide do you want your privacy screen to be? Do you want a dense, impenetrable barrier, or a more open, airy feel?
Color: What colors do you want your plants to be? Do you want a monochromatic screen, or a mix of colors and textures?
Light: How much sunlight does your outdoor space get? Make sure you choose plants that are appropriate for the amount of light available.
Climate: What is your climate like? Make sure you choose plants that are suited to your local environment.
Once you've considered these factors, it's time to start choosing your plants. Here are some of the best sun-loving plants to consider:
Bamboo: This fast-growing plant is a popular choice for privacy screens. It's tall, narrow, and creates a dense, impenetrable barrier. However, it can be invasive, so make sure you choose a clumping variety and plant it in a container.
Holly: This evergreen shrub is perfect for creating a dense, prickly barrier that keeps out unwanted guests. It's also drought-tolerant and easy to maintain.
Boxwood: This slow-growing shrub is perfect for creating a classic, formal look. It's dense, compact, and comes in a variety of shapes and sizes.
Lavender: This fragrant plant is perfect for adding color and texture to your privacy screen. It's also drought-tolerant and attracts pollinators to your outdoor space.
Creating Your Sun-loving Plant Privacy Screen
Once you've chosen your plants, it's time to start creating your privacy screen. Here are some tips to help you get started:
Prepare your soil: Make sure your soil is well-draining and has plenty of nutrients to support your plants.
Plant in rows: Plant your sun-loving plants in rows to create a dense, impenetrable barrier.
Space your plants appropriately: Make sure to space your plants appropriately to give them room to grow and thrive.
Water regularly: Make sure to water your plants regularly, especially during the first few weeks while they are getting established.
Mulch: Mulch around your plants to help retain moisture and prevent weeds from growing.
Prune as needed: Prune your plants as needed to keep them in check and promote healthy growth.
With these tips in mind, you can create a beautiful and functional sun-loving plant privacy screen that will transform your outdoor space. Whether you're looking for a cozy spot to relax with a good book or a fun place for outdoor recreation with friends and family, a privacy screen made with sun-loving plants is the perfect solution.