Achieving a Balanced Intimacy Through Recessed Lighting: How Lighting Design Can Enhance Your Relationship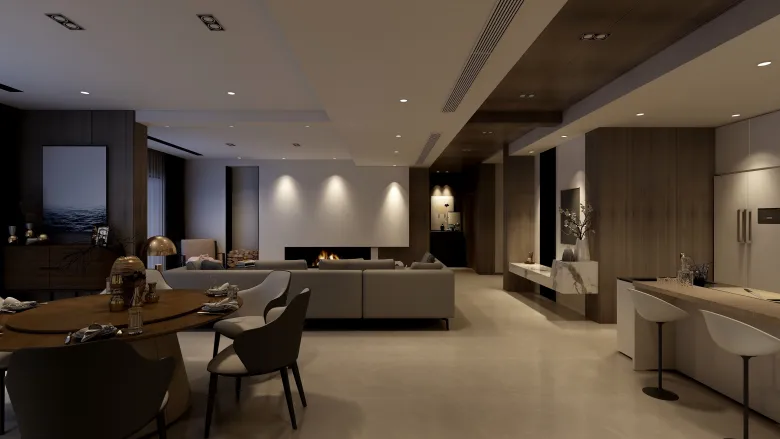 Intimacy is a crucial aspect of any relationship, and it can be influenced by various factors, including lighting. While many people may not realize the impact of lighting, it can have a significant effect on the mood and atmosphere of a room.
One way to enhance intimacy in a space is through the use of recessed lighting. Recessed lighting refers to fixtures that are installed into the ceiling, creating a seamless and streamlined look. These fixtures provide a soft, ambient glow that can create a sense of warmth and coziness.
The Importance of Balance
While recessed lighting can enhance intimacy, it's essential to strike a balance when designing a lighting scheme. Too much light can be harsh and uninviting, while too little light can make a space feel cramped and uninviting.
One way to achieve balance is by layering different types of lighting. In addition to recessed lighting, consider adding task lighting, such as table lamps or reading lights, and accent lighting, such as wall sconces or picture lights.
Creating an Intimate Atmosphere
Once you've achieved a balanced lighting scheme, you can take steps to create an intimate atmosphere. One way to do this is by using dimmer switches on your recessed lighting. Dimming the lights can create a sense of intimacy and romance, while also allowing you to adjust the lighting to suit your needs.
Another way to enhance intimacy is by selecting warm, inviting colors for your decor. Soft, muted tones can create a sense of calm and relaxation, while bold colors can be energizing and invigorating.
The Role of Lighting Design in Your Relationship
While lighting design may seem like a minor aspect of your relationship, it can have a significant impact on your day-to-day life. By creating a warm, inviting atmosphere, you can enhance intimacy and strengthen your connection with your partner. Take the time to consider your lighting design, and you may be surprised at the positive impact it can have on your relationship.