Achieving Uniformity with Floor Lamps in a Media Room: The Importance of Proper Lighting and Placement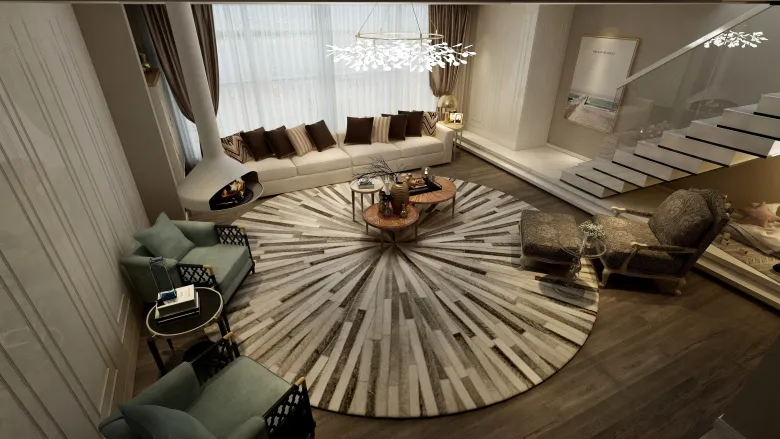 When it comes to creating the perfect media room, there are many factors to consider. From the size and layout of the space to the type of furniture and equipment used, every detail plays a role in the overall experience. One aspect that is often overlooked is the importance of proper lighting, specifically the use of floor lamps.
Many designers and homeowners assume that overhead lighting or wall-mounted fixtures are sufficient for media rooms. However, this approach can result in uneven lighting and glare, which can detract from the viewing experience. Floor lamps offer a solution to this problem, as they can be positioned strategically to provide uniform illumination.
The Benefits of Floor Lamps in a Media Room
There are several reasons why floor lamps are an ideal choice for media rooms:
Flexibility: Unlike fixed lighting fixtures, floor lamps can be moved around the room as needed to adjust the lighting. This is especially useful for spaces that are used for multiple purposes, such as a home office or game room.
Style: Floor lamps come in a wide range of styles and designs, so it's easy to find one that complements the decor of your media room. Whether you prefer a sleek modern look or a more traditional aesthetic, there's a floor lamp that will fit your style.
Functionality: In addition to providing ambient lighting, floor lamps can be used to highlight specific areas of the room. This is particularly useful for media rooms that have multiple screens or seating areas.
Tips for Achieving Uniformity with Floor Lamps
To ensure that your media room is properly illuminated, there are a few key things to keep in mind when using floor lamps:
Placement: It's important to position the floor lamps in a way that provides even illumination throughout the room. This may require some experimentation, as the ideal placement will depend on the size and layout of your space.
Bulb Type: The type of bulb used in your floor lamps can also impact the uniformity of the lighting. LED bulbs are a good choice, as they provide bright, consistent light without generating excessive heat.
Dimmer Switches: Adding dimmer switches to your floor lamps can give you greater control over the lighting in your media room. This is especially useful for movie nights or other activities where you want to create a more immersive atmosphere.
In Conclusion
When it comes to designing a media room, every detail matters. By incorporating floor lamps into your lighting plan, you can achieve a more uniform and comfortable viewing experience. With the right placement and bulb type, you can create an immersive atmosphere that enhances the overall appeal of your space.