Adding Edibles and Hardscaping to Your Backyard: Creating a Beautiful and Functional Outdoor Space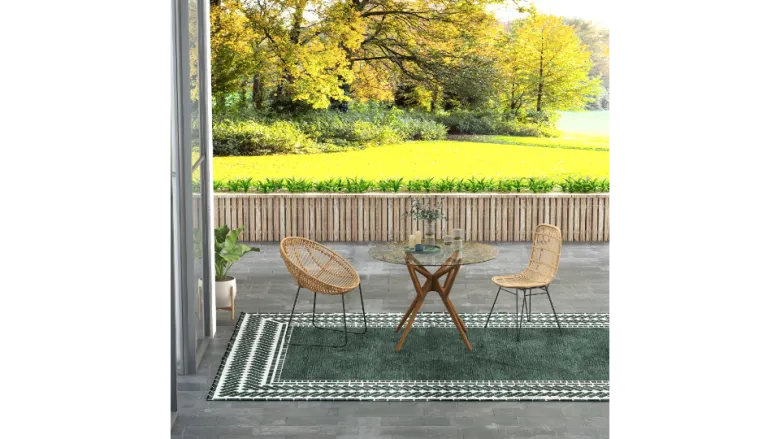 When it comes to designing your backyard, there are two key elements that can transform it into a beautiful and functional space: edibles and hardscaping. Edibles refer to any plants or trees that produce fruits, vegetables, or herbs that you can eat. Hardscaping refers to any non-living elements, such as patios, paths, and walls.
By incorporating edibles into your backyard, you not only add a new dimension of beauty with their foliage and flowers, but you also get to enjoy fresh and organic produce right in your own backyard. Hardscaping, on the other hand, can add structure and definition to your outdoor space, creating a cohesive and visually appealing area.
Edibles
When choosing edibles for your backyard, consider what you and your family like to eat and what grows well in your area. Some popular options include tomatoes, peppers, strawberries, and herbs like basil and thyme.
You can plant edibles in raised beds, containers, or even incorporate them into your existing landscaping. Just be sure to give them enough sunlight, water, and nutrients to thrive.
Hardscaping
Adding hardscaping elements to your backyard can create a visually stunning space that is also functional for entertaining and relaxing. Patios and decks are popular choices, as they provide a flat surface for outdoor furniture and activities.
Walkways and pathways can also add structure and organization to your backyard, guiding guests to different areas of your outdoor space. Retaining walls and garden beds can help to prevent erosion and create tiered areas for planting.
Combining Edibles and Hardscaping
The best backyards combine edibles and hardscaping elements to create a beautiful and functional outdoor space. For example, you could plant a raised bed of vegetables and surround it with a stone retaining wall. Or, you could create a patio with a built-in herb garden.
When designing your backyard, think about how you want to use the space and what elements will work best for your needs. With a little creativity and planning, you can create a backyard that is both beautiful and functional.