Adjustable Hierarchy in the Bedroom: Understanding the Benefits and Choosing the Right Furniture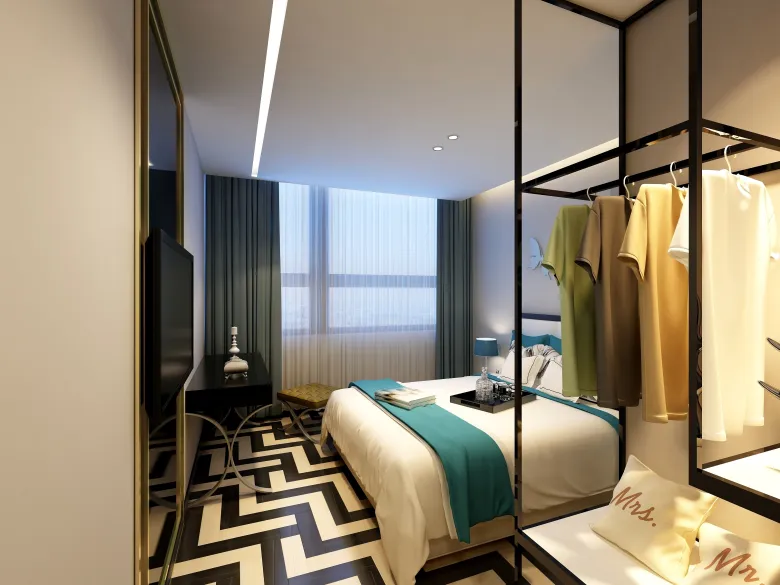 As our lives become busier and more demanding, it's essential to create a comfortable and relaxing space in our bedrooms. One aspect that plays a significant role in achieving this is the furniture we choose. Adjustable furniture, in particular, has become increasingly popular due to its versatility and functionality.
The Benefits of Adjustable Furniture
Adjustable furniture allows you to customize your space according to your needs. For instance, an adjustable bed can help you find the perfect sleeping position, reducing back pain and improving sleep quality. Similarly, adjustable desks can help you maintain good posture and avoid strain on your neck and shoulders while working.
Another advantage of adjustable furniture is that it can adapt to your changing needs. For example, if you have children, an adjustable dresser can grow with them and be modified to suit their needs as they grow older.
The Role of Hierarchy in the Bedroom
Another factor to consider when choosing furniture for your bedroom is hierarchy. Hierarchy refers to the organization of objects based on their importance and function. In the context of the bedroom, this means placing the most critical pieces of furniture, such as the bed and bedside table, at the top of the hierarchy.
When arranging your bedroom furniture, it's important to consider the flow of the room. The bed should be the focal point, and other furniture should be arranged around it in a way that promotes relaxation and ease of movement. For instance, if you have a small bedroom, an adjustable bed with built-in storage can help you save space while still providing a comfortable sleeping experience.
Choosing the Right Furniture
When selecting furniture for your bedroom, consider your needs and preferences. Do you need an adjustable bed or desk to improve your comfort and productivity? Do you prefer a minimalist or traditional style? Keep in mind that the furniture you choose should be both functional and aesthetically pleasing.
Additionally, consider the materials and construction of the furniture. For instance, solid wood furniture is durable and lasts longer than particleboard or MDF. Moreover, adjustable furniture should be easy to operate and require minimal maintenance.
Conclusion
Adjustable furniture and hierarchy play a significant role in creating a comfortable and relaxing bedroom. By understanding the benefits of adjustable furniture and considering the hierarchy of your space, you can choose the right furniture to suit your needs and preferences. Ultimately, investing in quality and functional furniture can help you create a space that promotes rest and rejuvenation.