Bringing the Rhythm of the Tropics into Your Pet Friendly Landscaping: Creating a Lush and Vibrant Outdoor Space for You and Your Furry Friends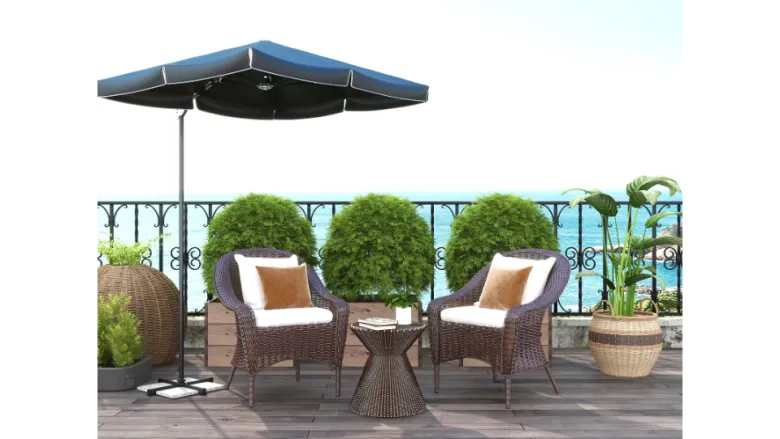 If you're looking to add some life and energy to your outdoor space, tropical plants are the perfect solution. With their bold colors and lush foliage, these plants can create a stunning visual impact, while also providing a calming and relaxing atmosphere.
But why stop there? By incorporating elements of rhythm and movement into your landscaping, you can create an even more dynamic and engaging space. Think about how the breeze moves through your plants, how the leaves rustle in the wind, and how the sunlight filters through the branches. By paying attention to these natural rhythms, you can create a space that feels alive and invigorating.
Of course, if you have pets, you also need to consider their needs when designing your outdoor space. Fortunately, many tropical plants are also pet-friendly, making them a great choice for any pet-loving homeowner. Some great examples of pet-friendly tropical plants include:
Bromeliads
Palms
Banana Trees
Bamboo
Hibiscus
Not only are these plants safe for your furry friends, they also add an exotic and luxurious feel to your landscaping.
When it comes to incorporating rhythm and movement into your outdoor space, there are a few key elements to keep in mind:
Use plants of varying heights and textures to create depth and visual interest.
Include water features, such as fountains or ponds, to add a soothing and calming element.
Consider adding wind chimes or other musical elements to create a sense of auditory rhythm.
Use lighting to highlight the natural beauty of your plants and create a warm and inviting atmosphere.
By combining these elements, you can create a space that feels both vibrant and peaceful, energizing and calming. And with the added benefit of pet-friendly plants, you can enjoy your outdoor space with your furry friends by your side.