Controlling Glare and Improving Lighting in Your Bathroom: Tips for Creating a Bright, Comfortable, and Functional Space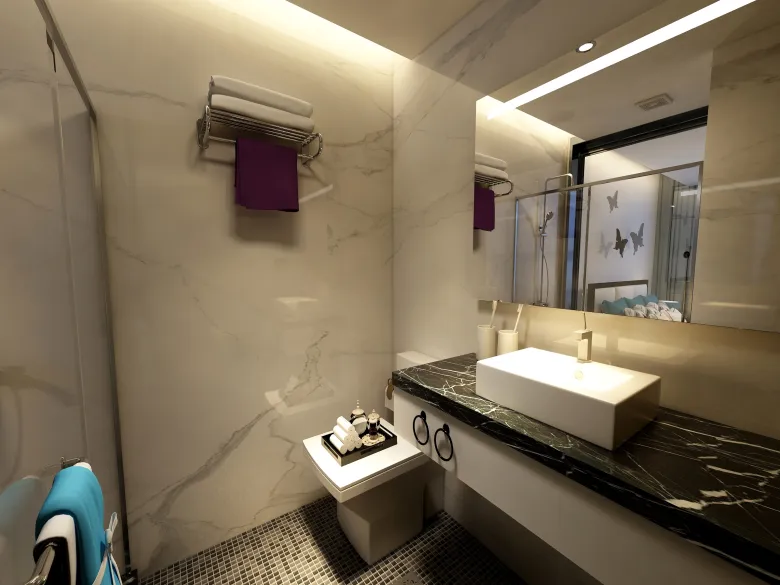 The bathroom is one of the most important rooms in your home. It's a space where you start and end your day, and it should be a place where you feel comfortable, relaxed, and refreshed. One of the key factors that can influence the atmosphere of your bathroom is lighting. However, when it comes to bathroom lighting, there are a few challenges you need to consider, such as glare control and washing. In this article, we'll share some tips on how to create a bright, comfortable, and functional bathroom by controlling glare and improving lighting.
Controlling Glare
Glare is a common problem in bathrooms, especially if you have large windows or mirrors. Glare occurs when the light is too bright and causes discomfort or even pain to your eyes. To control glare, you can:
Use shades or blinds to block direct sunlight
Install frosted or textured glass for your windows or shower doors
Choose light fixtures with diffusers or shields to reduce direct light
By controlling glare, you can create a more comfortable and relaxing environment in your bathroom.
Improving Lighting
In addition to controlling glare, you also need to focus on improving the lighting in your bathroom. Here are some tips:
Use a combination of ambient, task, and accent lighting to create a layered effect
Install dimmer switches to adjust the light intensity according to your needs
Choose LED or CFL bulbs that are energy-efficient and provide a warm, natural light
By improving the lighting in your bathroom, you can enhance its functionality and create a welcoming atmosphere.
Conclusion
Controlling glare and improving lighting are essential for creating a bright, comfortable, and functional bathroom. By following these tips, you can transform your bathroom into a space that you'll love and enjoy every day.