Creating a Beautiful and Functional Outdoor Space with Water Plants Scale and Entertainment Areas: Transform Your Backyard into a Relaxing Oasis with These Tips and Ideas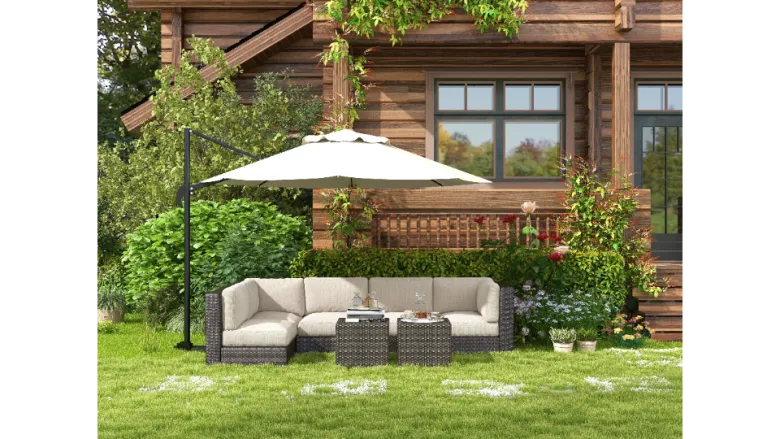 Are you tired of looking at a dull and uninviting backyard? Do you want to create a space where you can relax, entertain, and enjoy the beauty of nature? If so, you're in luck! With a few simple tips and ideas, you can transform your outdoor space into a beautiful and functional oasis.
Water Plants
One of the best ways to add life and color to your backyard is by incorporating water plants. Whether you choose a small pond, a waterfall, or a fountain, water features are a great way to create a calming and peaceful ambiance. Not only do they add beauty to your space, but they also provide a source of relaxation and stress relief. Some popular water plants to consider include water lilies, lotus flowers, and water hyacinths.
Scale
Another important aspect to consider when designing your outdoor space is scale. You want to make sure that your furniture, plants, and other decor items are proportionate to the size of your space. If you have a large backyard, you can afford to go bigger with furniture and plants. However, if you have a smaller space, you'll want to choose items that are more compact and space-saving. Additionally, you'll want to consider the scale of your water feature. A small pond may be perfect for a cozy backyard, while a larger waterfall may work better in a larger space.
Entertainment Areas
No outdoor space is complete without entertainment areas. Whether you love hosting dinner parties, barbecues, or just relaxing with a good book, you'll want to create a space that's comfortable and inviting. Some ideas to consider include a patio or deck with comfortable seating, an outdoor kitchen or bar, and a fire pit or outdoor fireplace. You can also add some fun elements like a game area, a hot tub, or a movie screen for outdoor movie nights.
By incorporating water plants, scale, and entertainment areas into your outdoor space, you can create a beautiful and functional oasis that you'll love spending time in. With a little creativity and some planning, you can transform your backyard into a relaxing retreat that you can enjoy for years to come.