Creating a Beautiful and Sustainable Landscape with Herbs Retaining Walls and Pollinator Gardens: Tips and Ideas for Your Next Landscaping Project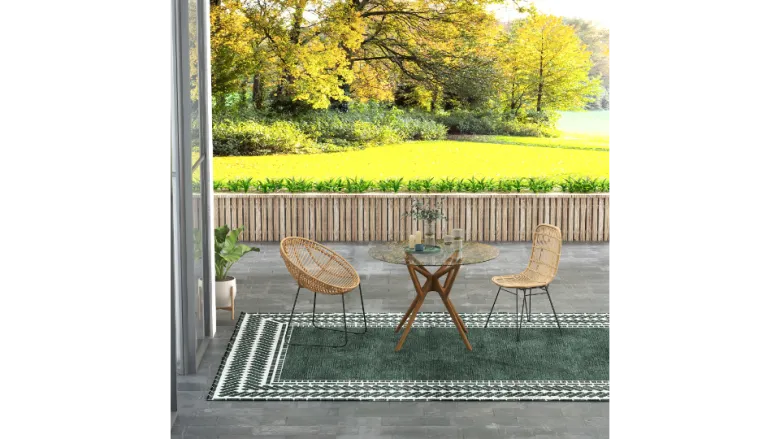 Landscaping is not just about making your yard look pretty, it's also about creating a sustainable and enjoyable outdoor space. With the right combination of herbs, retaining walls, and pollinator gardens, you can create a beautiful and eco-friendly landscape that will impress your neighbors and benefit the environment.
Herbs: Beauty and Functionality
Herbs are a great addition to any landscape. Not only do they look and smell great, but they also have a variety of uses. For example, you can use herbs in your cooking, make teas and tinctures, or use them for medicinal purposes. Herbs also attract pollinators and other beneficial insects to your yard, which can help your plants thrive.
When incorporating herbs into your landscape, consider planting them in a designated herb garden or in pots. This will help contain their growth and make them easier to harvest. Some popular herbs to consider include basil, lavender, rosemary, and thyme.
Retaining Walls: Function and Beauty
If your yard has a slope or uneven terrain, you may want to consider building a retaining wall. Not only do retaining walls help prevent erosion and soil runoff, but they can also add a unique element to your landscape design. Retaining walls can be made from a variety of materials, including stone, brick, and concrete. Consider using natural stone for a more organic and rustic look.
When designing your retaining wall, consider adding planters or pockets for herbs and other plants. This will help soften the look of the wall and provide additional space for gardening.
Pollinator Gardens: Beauty and Sustainability
Pollinator gardens are a great way to attract bees, butterflies, and other beneficial insects to your yard. These gardens typically include a variety of plants that bloom throughout the growing season, providing nectar and pollen for pollinators.
When designing your pollinator garden, consider including a mix of annuals and perennials, as well as plants that provide food and shelter for pollinators. Some popular plants for pollinator gardens include milkweed, coneflower, bee balm, and butterfly weed.
Conclusion: A Beautiful and Eco-Friendly Landscape
By incorporating herbs, retaining walls, and pollinator gardens into your landscape design, you can create a beautiful and sustainable outdoor space. Not only will your yard look great, but you'll also be doing your part to benefit the environment.