Creating a Beautiful Garden with Ornamental Grasses: Adding Texture and Interest to Your Garden Beds and Vegetable Garden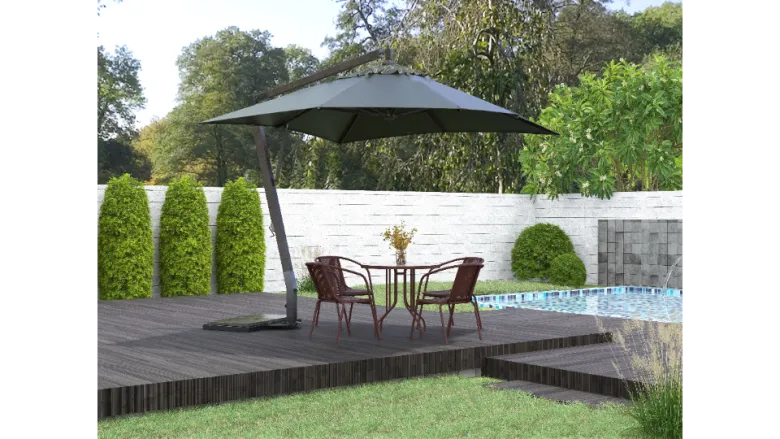 Ornamental grasses are a wonderful addition to any garden. With their delicate, feathery plumes and variety of textures and colors, they add interest and depth to garden beds and vegetable gardens alike.
Choosing the Right Grasses
When selecting ornamental grasses for your garden, consider the size of your space and the amount of sunlight it receives. Some grasses, like feather reed grass and blue fescue, prefer full sun, while others, like Japanese forest grass and Hakone grass, prefer partial shade.
Also consider the height and spread of the grasses. Some, like switchgrass and big bluestem, can grow to be six feet tall or more, while others, like dwarf fountain grass and little bluestem, stay under three feet.
Designing Your Garden
Once you've chosen the right grasses for your space, it's time to start designing your garden. Ornamental grasses look great when planted in clusters or in drifts, which mimic the way they grow in nature. You can also use them as a border or edging plant, or as a focal point in your garden.
When designing your garden, consider the color and texture of the grasses. Some, like zebra grass and switchgrass, have bold stripes that can add drama to your garden, while others, like Mexican feather grass and blue oat grass, have a softer, more delicate look.
Caring for Your Grasses
Ornamental grasses are generally easy to care for, but there are a few things to keep in mind. First, make sure they have enough water, especially during the first year after planting. After that, most grasses are drought-tolerant and don't need to be watered regularly.
Second, cut back your grasses in the late winter or early spring, before new growth begins. This will help keep them looking neat and tidy, and will also promote healthy growth.
Finally, if your grasses start to look crowded or overgrown, divide them in the fall or early spring. This will help rejuvenate the plants and promote new growth.
Conclusion
Ornamental grasses are a beautiful and versatile addition to any garden. By choosing the right grasses for your space and designing your garden with care, you can create a stunning and unique landscape that will bring you joy for years to come.