Creating a Beautiful Garden with Succulents Pathways and Vegetable Garden: Transforming Your Garden into a Serene Oasis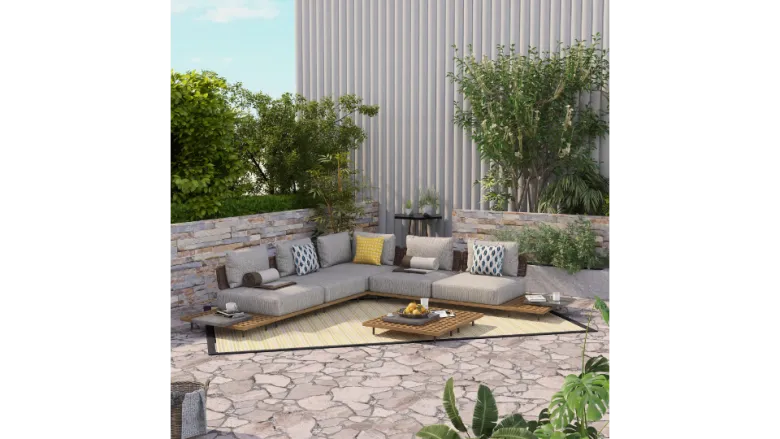 Are you tired of looking at the same old garden every day? Do you want to transform your outdoor space into a serene oasis? With a little bit of planning and some creativity, you can create a beautiful garden that will be the envy of your neighbors.
Succulents
Succulents are a great addition to any garden. Not only are they easy to care for, they are also beautiful and come in a variety of colors, shapes, and sizes. They are perfect for adding texture and interest to your garden.
One way to incorporate succulents into your garden is to create a succulent wall. This is a great way to add vertical interest to your space. You can also create a succulent garden bed. This is perfect for those who have limited space or want to add a pop of color to their garden.
Pathways
Pathways are another great way to add interest to your garden. They can be made of a variety of materials, including gravel, stone, or brick. They not only add visual appeal, but they can also make your garden more functional.
Consider adding a meandering pathway through your garden. This will allow you to explore your space and take in all of the beauty that it has to offer. You can also add stepping stones to create a more rustic look.
Vegetable Garden
A vegetable garden is a great way to add fresh produce to your diet while also adding beauty to your garden. You can plant a variety of vegetables, including tomatoes, cucumbers, and peppers.
Consider adding raised beds to your garden. This is a great way to keep your vegetables organized and make them easier to care for. You can also add trellises to your garden to help support climbing plants, such as tomatoes or cucumbers.
With these tips, you can transform your garden into a beautiful oasis. Whether you choose to add succulents, pathways, or a vegetable garden, you are sure to be pleased with the results.