Creating a Dramatic Effect with Recessed Silhouetting in Your Kitchen: How to Create a Modern and Unique Kitchen Design with Recessed Lighting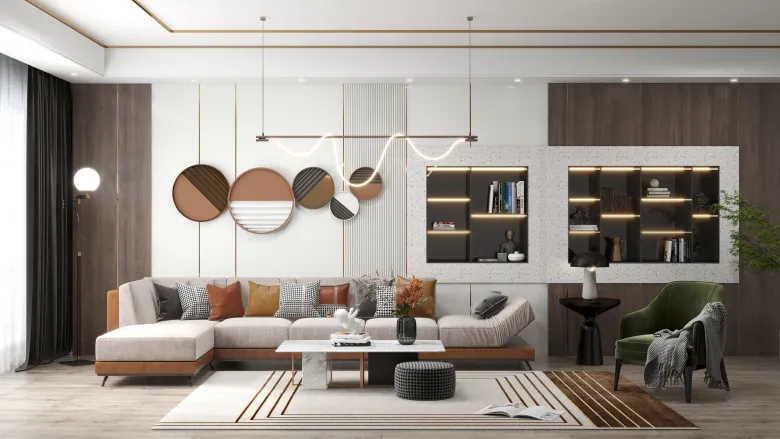 Lighting is an essential part of any interior design, and the kitchen is no exception. In fact, the kitchen is one of the most important rooms in the house when it comes to lighting. It is where you prepare food, entertain guests and spend time with family, so it is essential to get the lighting right.
One way to create a modern and unique kitchen design is by using recessed silhouetting. This technique involves placing recessed lights in the ceiling, which cast a shadow on the wall behind the cabinets and appliances, creating a dramatic effect.
Choosing the Right Lighting
The first step to creating a recessed silhouetting effect in your kitchen is to choose the right lighting. You will need to choose recessed lights that are powerful enough to cast a shadow on the wall, but not so powerful that they overpower the room. Generally, 3-4 inch LED lights work well for this purpose.
Positioning the Lights
Once you have chosen the right lighting, the next step is to position the lights correctly. The lights should be placed behind the cabinets and appliances, pointing towards the wall. You can also place lights above the cabinets if you want to create a more dramatic effect.
Choosing the Right Colors
To create the perfect silhouette effect, you will need to choose the right colors for your kitchen. Darker colors work best, as they absorb more light and create a stronger shadow. You can also experiment with different colors to create a unique effect.
Other Considerations
When using recessed silhouetting in your kitchen, there are a few other considerations to keep in mind. You will need to ensure that the lights are installed correctly, and that they are positioned at the right angle. You will also need to consider the overall design of your kitchen, and ensure that the lighting complements the style of the room.
Recessed silhouetting is a great way to add drama and sophistication to your kitchen design. With the right lighting, positioning and color choices, you can create a unique and modern kitchen that is sure to impress.