Creating a Drought Tolerant Garden with Softscaping and Garden Therapy: Transforming Your Space into a Serene Retreat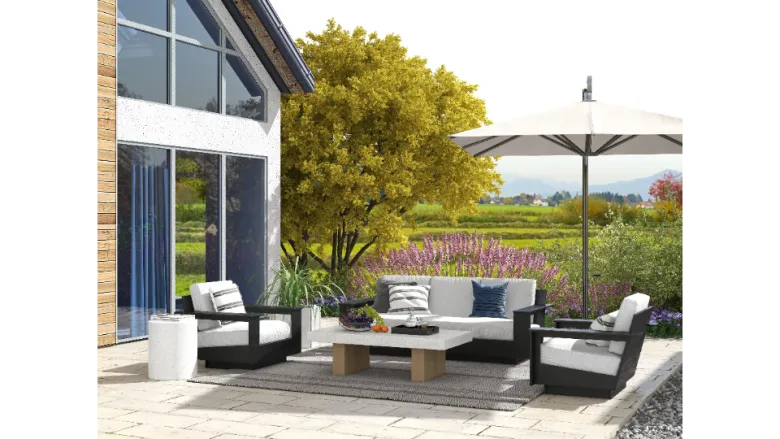 Creating a garden that can withstand drought is not only practical but also beneficial for the environment. Drought-tolerant plants are not only low maintenance but also beautiful and diverse. With the right combination of softscaping and garden therapy, you can transform your outdoor space into a serene retreat.
The first step in creating a drought-tolerant garden is to choose the right plants. Look for plants that are native to your area and are naturally adapted to local weather conditions. Some examples of drought-tolerant plants include succulents, lavender, sage, and yucca.
Once you have selected your plants, consider incorporating softscaping techniques to enhance the beauty of your garden. Softscaping refers to the use of non-living elements such as rocks, gravel, and mulch to create a visually appealing landscape. These elements can also help to conserve water by reducing evaporation and regulating soil temperature.
Another way to make your garden more eco-friendly is to use garden therapy practices. Garden therapy is a holistic approach to gardening that focuses on the physical, mental, and emotional benefits of gardening. By incorporating garden therapy into your gardening routine, you can reduce stress, improve mood, and boost overall well-being.
One garden therapy practice is mindfulness gardening. This involves being present in the moment while working in your garden. Take time to observe the colors, textures, and fragrances of your plants. Listen to the sounds of birds and insects. This practice can help to reduce stress and improve focus.
Another garden therapy practice is sensory gardening. This involves creating a garden that engages all five senses. Choose plants with different textures, colors, and fragrances. Add a water feature or wind chimes to create soothing sounds. This practice can help to improve mood and reduce anxiety.
In conclusion, creating a drought-tolerant garden with softscaping and garden therapy can not only benefit the environment but also improve your overall well-being. By choosing the right plants, incorporating softscaping techniques, and practicing garden therapy, you can transform your outdoor space into a tranquil haven.