Creating a Healthy and Sustainable Outdoor Environment with Medicinal Plants Proper Lighting and Pet: Tips for Designing an Outdoor Space that Promotes Health and Well-being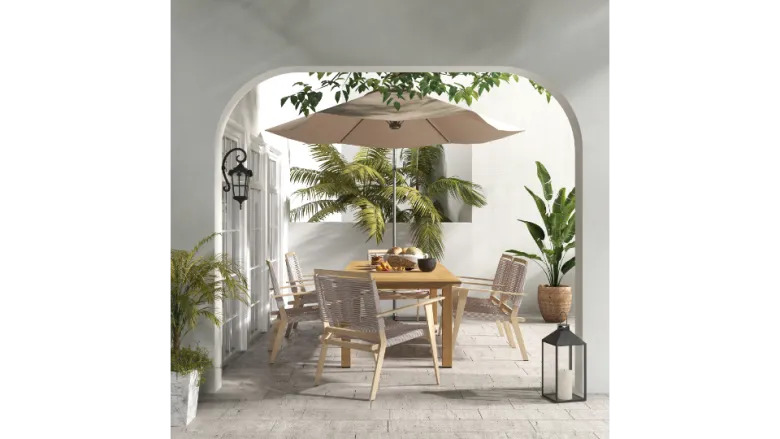 With more and more people spending time outdoors, it's important to create a healthy and sustainable outdoor environment that supports physical and mental health. In this article, we'll explore three key elements of outdoor design that can help achieve this goal: medicinal plants, proper lighting, and pet-friendly landscaping.
Medicinal Plants
Medicinal plants have been used for centuries to promote health and well-being. Incorporating medicinal plants into your outdoor design can help create a space that not only looks beautiful, but also has therapeutic benefits. Some popular medicinal plants include:
When selecting medicinal plants for your outdoor space, be sure to research their specific growing needs and make sure they're suited to your climate and soil type.
Proper Lighting
Proper lighting is essential for creating a safe and inviting outdoor space. Not only does it improve visibility, but it also adds to the ambiance of your space. When designing your outdoor lighting, consider the following:
When selecting lighting for your outdoor space, be sure to choose energy-efficient options, such as LED bulbs, to reduce energy consumption and lower your carbon footprint.
Pet-Friendly Landscaping
If you have pets, it's important to design an outdoor space that's safe and comfortable for them as well. Some tips for pet-friendly landscaping include:
By incorporating these three elements into your outdoor design, you can create a space that not only looks beautiful, but also promotes health and well-being. Whether you're designing a small balcony or a large backyard, these tips can help you create a sustainable and inviting outdoor space for you and your loved ones to enjoy.