Creating a Peaceful Oasis with Native Plants Water Features and Noise Reduction: Transform Your Outdoor Space into a Serene Retreat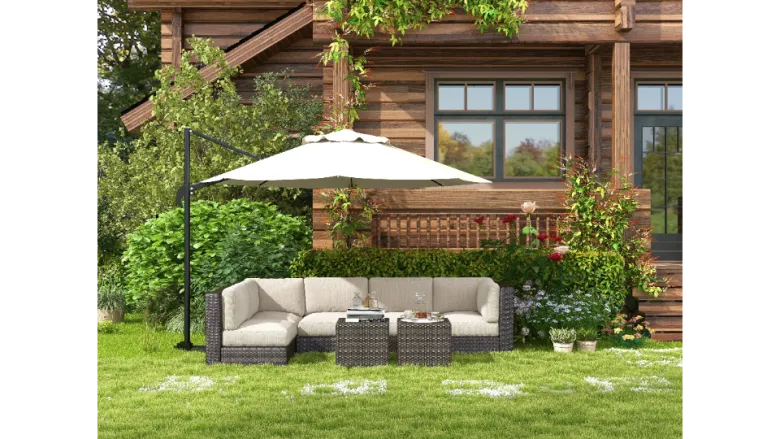 Are you tired of the constant noise and chaos of urban life? Do you long for a peaceful oasis where you can escape and recharge? Creating a serene outdoor space is easier than you might think. With the use of native plants, water features, and noise reduction techniques, you can transform your backyard into a tranquil retreat.
Native Plants
The first step in creating a peaceful outdoor space is to choose the right plants. Native plants are an excellent choice because they are adapted to the local climate and soil conditions. They require less water, fertilizer, and pesticides than non-native plants, which makes them more environmentally friendly. Native plants also provide habitat for local wildlife, which can add to the natural beauty of your outdoor space.
When choosing native plants for your backyard, consider the following:
Your soil type and drainage conditions
The amount of sunlight your yard receives
The types of plants that are native to your region
The colors and textures you want to incorporate into your design
Water Features
Water features can add a sense of tranquility to your outdoor space. The sound of flowing water can help mask the sounds of traffic and other urban noise, creating a peaceful ambiance. Water features also attract birds and other wildlife, which can add to the natural beauty of your backyard.
There are many types of water features to choose from, including:
Fountains
Ponds
Waterfalls
Streams
When selecting a water feature, consider the size of your yard, the amount of maintenance you are willing to do, and the overall aesthetic you want to achieve.
Noise Reduction
Noise pollution can be a major source of stress in urban areas. Fortunately, there are several ways to reduce noise in your backyard. One of the simplest methods is to add a sound barrier, such as a fence or a wall. You can also use plants to absorb sound. For example, a row of shrubs along the perimeter of your yard can help block out traffic noise.
If you want a more high-tech solution, consider installing a white noise machine or a water feature that produces a relaxing sound. These devices can help mask unwanted noise and create a peaceful environment.
Conclusion
Creating a peaceful outdoor space is essential for your mental and physical well-being. By incorporating native plants, water features, and noise reduction techniques into your backyard design, you can transform your outdoor space into a serene retreat.