Creating a Pet Friendly Succulent Oasis on Your Patio: Tips and Tricks for Landscaping with Succulents in Mind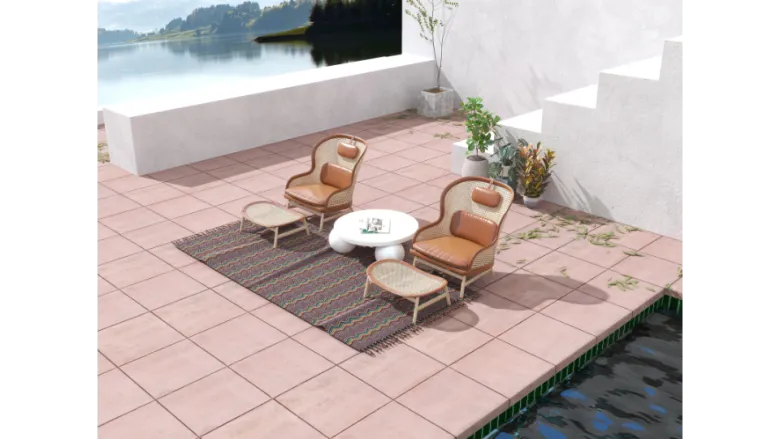 For pet owners, creating a beautiful outdoor space that is safe and enjoyable for furry friends can be a challenge. Fortunately, there are many landscaping options that are both pet-friendly and aesthetically pleasing, and succulents are a great choice for achieving this balance.
Succulents are a type of plant that store water in their leaves, making them drought-resistant and low-maintenance. They come in a variety of shapes and colors, and can be arranged in a range of creative designs to suit any outdoor space. Here are some tips for incorporating succulents into your pet-friendly patio:
Choose Safe Varieties
Some succulent varieties can be toxic to pets if ingested, so it is important to choose safe options when planning your landscaping. Some pet-friendly succulents include:
Hens and Chicks (Sempervivum)
Stonecrop (Sedum)
Zebra Plant (Haworthia)
Panda Plant (Kalanchoe tomentosa)
Create a Barrier
If you have a pet who likes to dig or chew on plants, it may be necessary to create a barrier around your succulent garden. This can be done using rocks, a low fence, or a planter box raised off the ground.
Design with Your Pet in Mind
When designing your succulent patio, think about the needs and habits of your pets. For example, if you have a dog who loves to run around and play, leave plenty of open space for them to do so. If you have a cat who likes to perch, create elevated areas where they can relax and enjoy the view.
Choose Complementary Accessories
To enhance the look of your succulent patio, choose accessories that complement your landscaping. Consider adding a water feature, a seating area, or decorative lighting to create a relaxing oasis for you and your pets to enjoy.
With a little planning and creativity, you can create a beautiful and pet-friendly succulent oasis on your patio. By choosing safe varieties, creating a barrier, designing with your pet in mind, and choosing complementary accessories, you can achieve a balance of beauty and functionality that will delight both you and your furry friends.