Creating a Stunning Backyard with Climbing Plants and Color Schemes: Transform Your Outdoor Space into a Lush and Inviting Oasis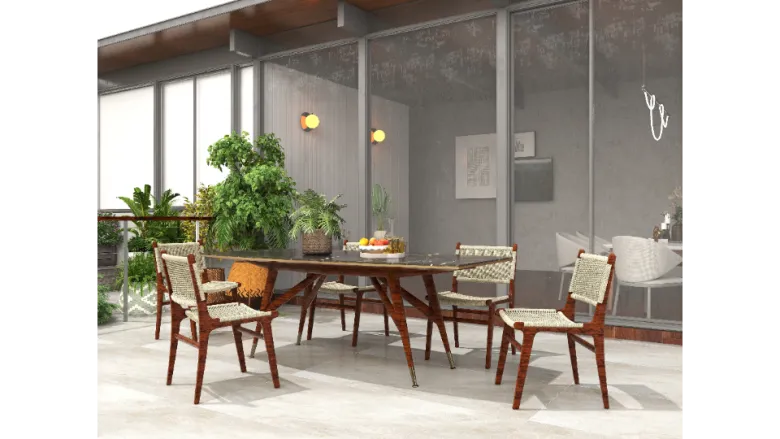 If you're looking to spruce up your backyard, consider incorporating climbing plants into your landscaping design. These versatile plants not only add aesthetic appeal, but also provide shade, privacy, and a habitat for wildlife.
Choosing the Right Climbing Plants
When selecting climbing plants for your backyard, consider the amount of sunlight and shade your space receives throughout the day. Some popular options include:
Wisteria, which produces beautiful hanging clusters of lavender or white flowers and thrives in full sun.
Clematis, which comes in a variety of colors and blooms from early spring to late fall, making it a great choice for year-round interest.
Honeysuckle, which has fragrant flowers and attracts hummingbirds and butterflies, but can be invasive if not pruned regularly.
Before planting, make sure to research the specific needs and growing habits of each plant to ensure they will thrive in your backyard.
Using Color Schemes to Enhance Your Space
Incorporating color schemes into your backyard landscaping can help create a cohesive and inviting space. When choosing colors, consider the mood you want to evoke and the existing features of your backyard, such as hardscaping and furniture.
Some popular color schemes for backyard landscaping include:
Monochromatic: using varying shades of a single color, such as green or purple, to create a calming and cohesive space.
Analogous: using colors that are next to each other on the color wheel, such as blue and green, to create a natural and harmonious feel.
Complementary: using colors that are opposite each other on the color wheel, such as red and green, to create a bold and eye-catching space.
When incorporating color schemes, be careful not to overdo it. Stick to one or two schemes and use them sparingly throughout your backyard.
Incorporating Climbing Plants into Your Color Schemes
One way to incorporate climbing plants into your color schemes is to choose plants that complement or contrast with your existing colors. For example, if you have a lot of blues and purples in your backyard, consider planting a yellow-flowered climbing plant to create a pop of contrast.
Another option is to choose climbing plants that have unique foliage colors. For example, the purple-leaved grapevine or the variegated foliage of the climbing hydrangea can add interest and texture to your backyard.
Conclusion
With a little planning and creativity, you can transform your backyard into a lush and inviting oasis. Incorporating climbing plants and color schemes is a great way to add interest and cohesion to your outdoor space, while also providing benefits for wildlife and the environment.