Creating a Stunning Landscape with Succulents Proper Lighting and Edible Plants: Tips for Designing and Maintaining Your Dream Garden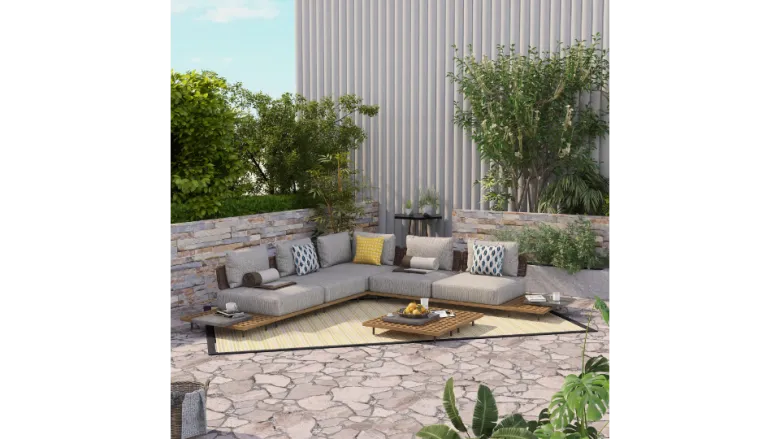 Introduction
Succulents are a popular choice among gardeners, thanks to their low-maintenance requirements and unique appearance. Combining succulents with proper lighting and edible plants can create a stunning landscape. Here are some tips for designing and maintaining your dream garden.
Choosing the Right Succulents
When selecting succulents, consider their growth habits, size, and water requirements. Choose varieties that complement each other, both in color and texture. Popular choices include Echeveria, Sedum, and Crassula.
Lighting Requirements
Succulents require plenty of sunlight, so make sure they are planted in an area that receives at least six hours of direct sunlight per day. If you live in an area with limited sunlight, consider using grow lights to supplement natural light.
Edible Landscaping
Incorporating edible plants into your landscape can provide both beauty and practicality. Consider planting herbs like rosemary and thyme, as well as vegetables like tomatoes and peppers. Edible flowers like nasturtium and calendula can also add color and flavor to your garden.
Designing Your Garden
When designing your garden, consider using different heights and textures to create visual interest. Use containers of varying sizes and styles to add depth and dimension to your landscape. Mix succulents with other plants like ferns and grasses for added texture.
Maintenance Tips
Succulents are low-maintenance plants, but they still require care. Water them infrequently but deeply, allowing the soil to dry out between waterings. Fertilize them once a month during the growing season. Remove any dead leaves or stems to prevent disease.
Conclusion
Combining succulents, proper lighting, and edible plants can create a stunning and practical landscape. With a little planning and care, you can create your dream garden that will provide beauty and sustenance for years to come.