Creating a Unique and Pet Friendly Landscape with Exotic Plants and Water Features: Transforming Your Outdoor Space into a Paradise for You and Your Furry Friends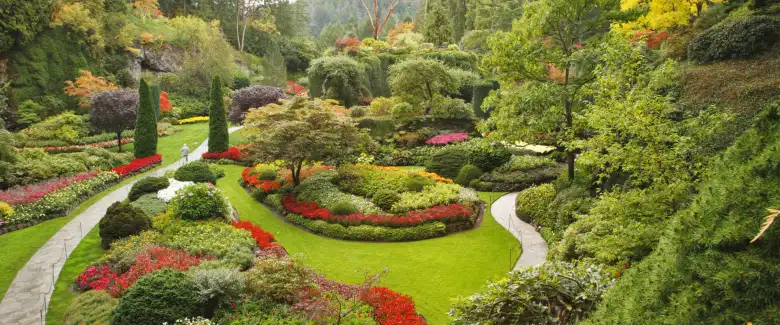 Are you tired of the same old boring outdoor space? Do you want to create a unique and pet-friendly landscape that will make your home stand out from the rest? Look no further than exotic plants and water features.
Exotic plants are a great way to add a touch of the tropics to your outdoor space. These plants come in a variety of shapes, sizes, and colors, making them perfect for creating a one-of-a-kind landscape. Some popular exotic plants include elephant ears, bird of paradise, and hibiscus. Not only do these plants add visual interest to your outdoor space, but they can also attract hummingbirds and butterflies, making your garden come alive with activity.
But why stop at just plants? Water features are another great way to add some excitement to your outdoor space. From small fountains to large ponds, there are endless options for incorporating water into your landscape. Not only do water features provide a calming and relaxing atmosphere, but they can also attract wildlife, such as birds and frogs, to your garden.
When it comes to creating a pet-friendly landscape, there are a few things to keep in mind. First, you want to make sure that any plants you choose are safe for your pets to be around. Some common plants, such as lilies and azaleas, can be toxic to cats and dogs. Make sure to do your research before selecting any plants for your garden.
In addition to selecting pet-safe plants, you also want to make sure that your outdoor space is safe and comfortable for your furry friends. This means providing plenty of shade, water, and a place for them to relax. Consider adding a dog house or outdoor bed to your garden, or even a small pond for your dog to cool off in on hot days.
Creating a pet-friendly landscape doesn't mean sacrificing style or beauty. With the right combination of exotic plants and water features, you can transform your outdoor space into a paradise for both you and your furry friends.