Creating an Outdoor Oasis with Shrubs and Water Features: Transform Your Outdoor Living Space into a Relaxing Retreat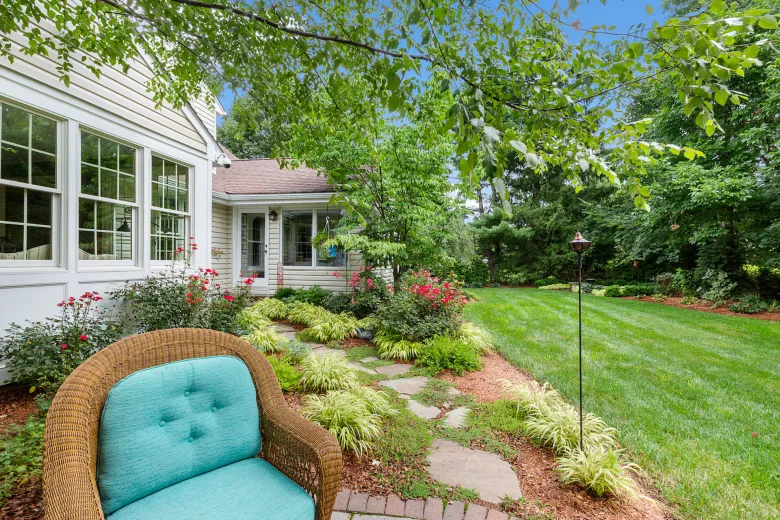 Do you dream of escaping to a peaceful retreat after a long day at work? Look no further than your own backyard! With the right combination of shrubs and water features, you can create an outdoor oasis that will rejuvenate your mind, body, and soul.
Shrubs: The Foundation of Your Landscape Design
Shrubs are a versatile and essential component of any landscape design. They not only provide a beautiful backdrop for your outdoor living space, but also serve important functions such as erosion control, privacy screening, and wind protection.
When selecting shrubs for your outdoor oasis, consider both their aesthetic appeal and their practical benefits. For example, evergreen shrubs provide year-round color and privacy screening, while deciduous shrubs offer seasonal interest and attract pollinators.
Some popular shrubs for outdoor living spaces include:
Boxwood
Lavender
Rosemary
Hydrangea
Butterfly Bush
Water Features: The Soothing Sound of Falling Water
Water features are an excellent way to add tranquility and visual interest to your outdoor living space. The sound of falling water has a calming effect on the mind and can drown out unwanted noise from traffic or neighbors.
There are many types of water features to choose from, including:
Fountains
Ponds
Waterfalls
Streams
When selecting a water feature, consider the size of your outdoor space and your budget. A small fountain can add a touch of elegance to a patio or balcony, while a large pond or waterfall can create a dramatic focal point in a larger yard.
Outdoor Living: The Final Touches
Now that you have selected your shrubs and water features, it's time to create a comfortable and inviting outdoor living space. Here are a few final touches to consider:
Outdoor seating, such as a patio set or Adirondack chairs
Outdoor lighting, such as string lights or lanterns
Decorative accents, such as planters or sculptures
Outdoor kitchen or grill for entertaining
With these final touches, you can transform your outdoor oasis into a true extension of your home.
Conclusion
Creating an outdoor oasis with shrubs and water features is an excellent way to enhance your quality of life and add value to your home. By selecting the right combination of shrubs, water features, and outdoor living elements, you can create a space that is both beautiful and functional.