Creating Beautiful Outdoor Spaces with Vines Hardscaping and Play Areas: Transform Your Backyard into a Stunning Oasis with These Tips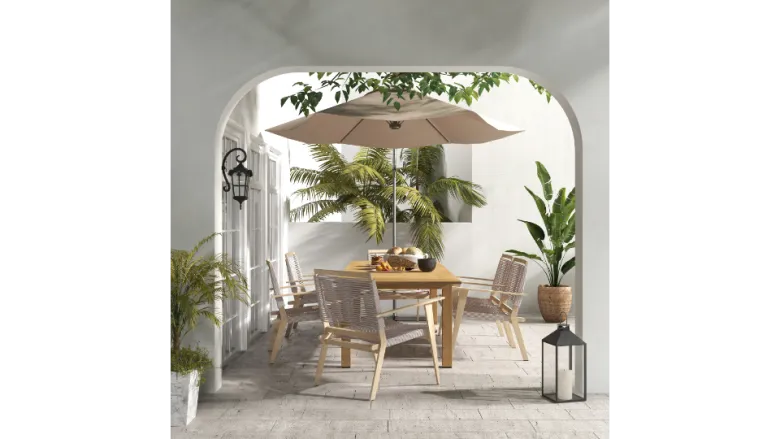 Transforming your backyard into a stunning oasis is easier than you might think. By incorporating vines, hardscaping, and play areas into your outdoor space, you can create an inviting and beautiful area that you and your family will love spending time in.
Vines
One way to add a touch of nature to your backyard is by incorporating vines. Vines can add color, texture, and fragrance to your outdoor space, and can also help create a sense of privacy. Some popular vine varieties include:
When planting vines, consider their growth habits and make sure to provide adequate support. Vines can be trained to grow up trellises, arbors, and even trees.
Hardscaping
Hardscaping involves incorporating non-plant elements into your outdoor space. This can include patios, walkways, walls, and other structures. Hardscaping can help define different areas of your backyard, and can also add visual interest.
When planning your hardscaping, consider your overall design aesthetic. Do you prefer a modern look with clean lines, or a more rustic feel with natural stone? Also, make sure to choose materials that will hold up well in your climate.
Play Areas
If you have kids, incorporating a play area into your backyard can be a great way to keep them entertained and active. From swing sets to climbing walls, there are many options to choose from.
When planning your play area, consider your kids' ages and interests. Younger children may enjoy a sandbox or playhouse, while older kids may prefer a basketball hoop or zip line.
By incorporating vines, hardscaping, and play areas into your outdoor space, you can create a backyard that is both beautiful and functional. So get creative, and start transforming your outdoor space today!