Creating Cozy Spaces with Recessed Lighting and Contrast: Transforming Your Home's Atmosphere with Simple Techniques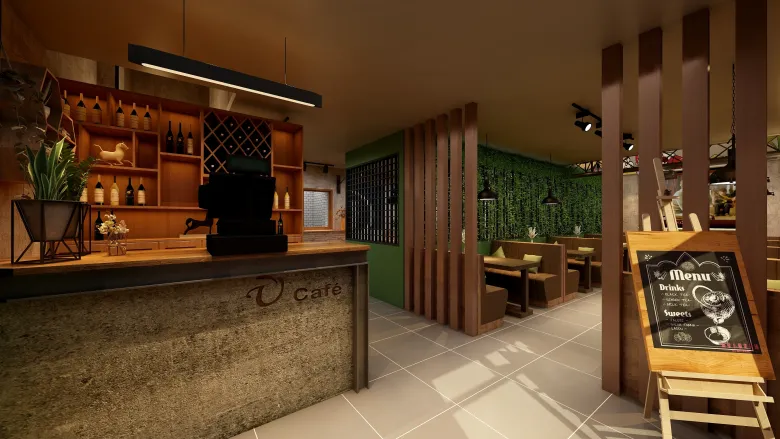 When it comes to making a house feel like a home, creating a cozy atmosphere is key. While many think that coziness is achieved solely through the use of soft furnishings and warm colors, lighting plays a crucial role in setting the tone of a space. One technique that can make a big impact on a room's ambiance is the strategic use of recessed lighting.
Recessed lighting, also known as downlighting, is a type of lighting fixture that is installed into a hollow opening in the ceiling. It is a popular choice for both practical and aesthetic reasons, as it can provide focused lighting in specific areas of a room, while also creating a sleek and modern look.
Using Contrast to Add Depth
One way to elevate the impact of recessed lighting is by using contrast. Contrast refers to the difference between two elements in a space, such as light and dark, smooth and textured, or warm and cool tones. By incorporating contrasting elements, you can create depth and visual interest in a room.
When it comes to lighting, contrast can be achieved by using a combination of recessed lighting and other types of fixtures, such as table lamps or floor lamps. For example, if you have a living room with recessed lighting installed in the ceiling, try placing a table lamp or floor lamp in a corner of the room to create a warm and cozy atmosphere. The contrast between the overhead lighting and the softer, more diffused light of the table lamp will add depth and dimension to the space.
Creating Cozy Nooks with Recessed Lighting
Another way to use recessed lighting to create a cozy atmosphere is by creating small, intimate nooks within a larger room. This technique is especially effective in open-plan living spaces, where it can be challenging to create a sense of coziness and intimacy.
To create a cozy nook with recessed lighting, start by identifying a small area of the room that you want to highlight. This could be a reading corner, a small seating area, or even a built-in bookshelf. Once you have identified the space, install recessed lighting directly above it, using a dimmer switch to control the intensity of the light.
Next, add soft furnishings and decorative elements to the nook to create a sense of warmth and intimacy. This could include a plush chair, a cozy rug, and a few decorative pillows. By using recessed lighting to highlight the space, you can create a cozy and inviting atmosphere within a larger room.
Choosing the Right Bulbs for Recessed Lighting
When using recessed lighting to create a cozy atmosphere, it is important to choose the right type of bulb. While LED bulbs are a popular choice due to their energy efficiency and long lifespan, they can sometimes create a harsh and sterile light.
To create a warm and inviting atmosphere, consider using incandescent or halogen bulbs instead. These bulbs emit a warmer, more yellow-toned light that can help to create a cozy and comfortable atmosphere. If you are concerned about energy efficiency, look for LED bulbs that are labeled as 'soft white' or 'warm white', as these bulbs have a warmer color temperature than standard LED bulbs.
In Conclusion
Whether you are looking to create a cozy reading nook or transform your entire living space, recessed lighting is a simple and effective way to achieve your goals. By using contrast, creating cozy nooks, and choosing the right bulbs, you can create a warm and inviting atmosphere that will make your house feel like a home.