Creating Drama with Cove Lighting and Highlighting: How to Use Lighting to Transform Your Room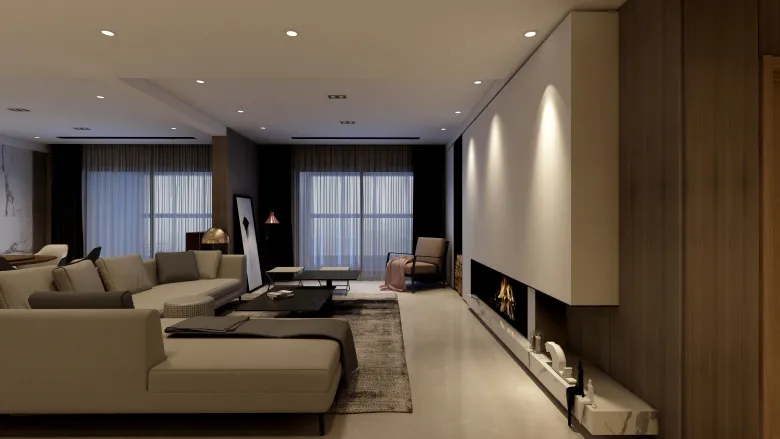 Lighting is one of the most important aspects of interior design. Not only does it provide essential illumination, but it can also be used to create mood and atmosphere. One of the most effective ways to do this is through cove lighting and highlighting.
What is Cove Lighting?
Cove lighting is a type of indirect lighting that is installed in a recessed area of the ceiling, wall, or other architectural feature. The light is directed upwards, creating a soft glow that washes over the room. It is often used to make a room feel larger or to highlight a particular feature, such as a piece of artwork or an architectural detail.
How to Install Cove Lighting
The first step in installing cove lighting is to choose the type of fixture you want to use. There are several options available, including LED strips, rope lights, and fluorescent tubes. Once you have chosen your fixture, you will need to install a cove or recessed area in your ceiling or wall. This can be done using drywall or plasterboard. Once the cove is in place, you can install your lighting fixture.
What is Highlighting?
Highlighting is a technique that is used to draw attention to a particular feature in a room. This can be done by using a spotlight or other type of directional light. The light is directed at the feature, creating a dramatic effect.
How to Use Highlighting
The key to using highlighting effectively is to choose the right feature to highlight. This could be a piece of artwork, a sculpture, or an architectural feature. Once you have chosen your feature, you will need to decide on the type of light to use. A spotlight or track lighting can be used to create a dramatic effect, while a wall-mounted sconce can provide a softer, more subtle effect.
Creating Drama
By combining cove lighting and highlighting, you can create a truly dramatic effect in your room. By using cove lighting to create a soft, ambient glow, and highlighting to draw attention to a particular feature, you can create a sense of depth and dimension in your space. This technique is particularly effective in a living room or dining room, where you want to create a welcoming, inviting atmosphere.
When it comes to creating drama with lighting, the key is to experiment and have fun. Try different types of fixtures and bulbs, and play with the positioning of your lights. With a little creativity and imagination, you can transform your room into a truly spectacular space.