Creating Drama with Lampshades and Ambient Lighting: How to Use Lampshades and Ambient Lighting to Add Drama to Any Space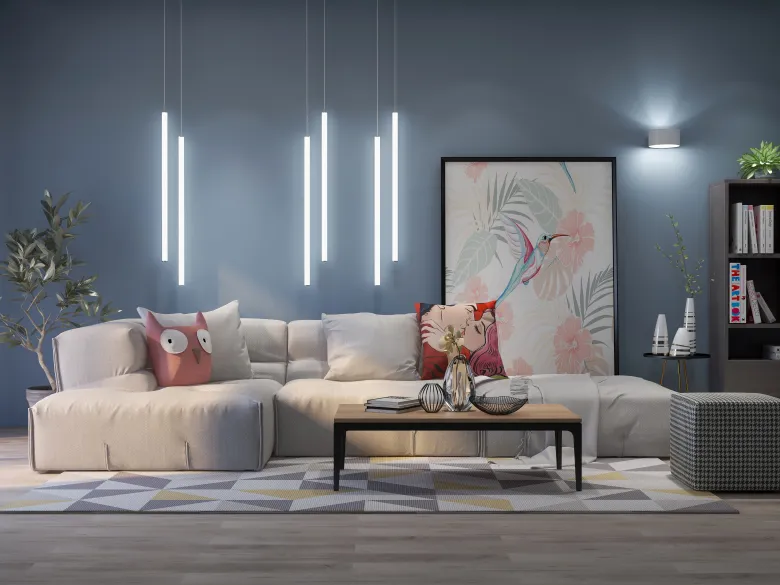 Introduction
When it comes to creating drama in a space, many people think of bold colors or statement pieces of furniture. But there are other ways to add interest and intrigue to a room, by using lampshades and ambient lighting.
Lampshades
Lampshades can be much more than just functional. They can also be a way to add texture, pattern, and drama to a space. A simple white lampshade is a classic choice, but there are many other options to consider. For example, a black lampshade can be a bold statement against a light-colored wall. A metallic lampshade can add glamour and shine. And a colorful lampshade can bring a pop of color to a neutral room.
Another way to use lampshades for drama is to choose ones with an unusual shape. A drum shade is a standard choice, but a rectangular or hexagonal shade can add an unexpected element. And a pleated or ruffled shade can add texture and interest.
Ambient Lighting
Ambient lighting is the overall light in a room, and it can have a big impact on the mood and atmosphere. To create drama with ambient lighting, consider using dimmer switches or multiple light sources. This allows you to adjust the level of light and create different moods depending on the occasion.
Another option for ambient lighting is to use colored light bulbs or filters. This can add a dramatic effect, such as a red light for a romantic dinner or a blue light for a calming ambiance.
Creating Drama
To create drama with lampshades and ambient lighting, it's important to consider the overall effect you want to achieve. Do you want a cozy and intimate space, or a bold and dramatic statement? Once you know the mood you are going for, choose lampshades and ambient lighting that will help you achieve it.
For example, a dark lampshade with a low level of ambient lighting can create a moody and mysterious atmosphere. Or, a colorful lampshade with bright ambient lighting can create a fun and vibrant space. The key is to experiment with different combinations until you find the perfect balance.
Conclusion
Lampshades and ambient lighting may seem like small details, but they can have a big impact on the mood and atmosphere of a space. By choosing lampshades with texture, pattern, or an unusual shape, and by using ambient lighting to create different moods, you can add drama and interest to any room.