Creating Harmony and Mood with a Table Lamp: How the Right Table Lamp Can Transform Your Living Space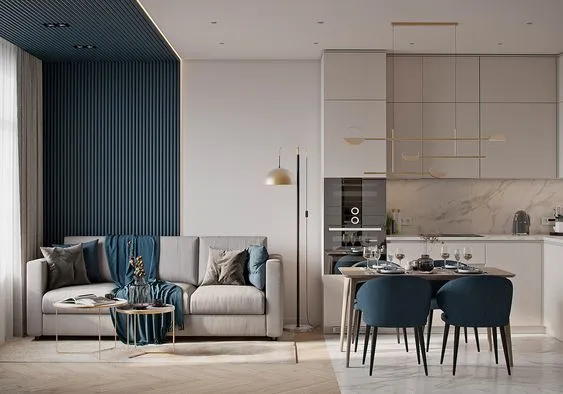 Table lamps are often overlooked when it comes to home decor, but they can make a huge difference in the overall feel of a room. A well-chosen table lamp can create harmony and mood, transforming a space from dull to cozy and inviting.
One of the key factors in choosing a table lamp is the style. If you have a modern, minimalist living space, a sleek, simple lamp with clean lines will complement the decor perfectly. On the other hand, if your home is filled with antique furniture and vintage accents, a more ornate lamp with intricate details will fit right in.
The color of the lamp can also play a role in setting the mood. If you want to create a calming, relaxing atmosphere, opt for a lamp with a soft, warm glow, such as one with a beige or pale yellow shade. If you want to add a pop of color to a neutral room, choose a lamp with a bold, bright shade, such as red or turquoise.
Choosing the Right Size and Shape
The size and shape of the table lamp are also important considerations. A lamp that is too small will get lost in the space, while a lamp that is too large can overpower the room. As a general rule, the lamp should be about one-third the size of the table it sits on.
The shape of the lamp can also affect the feel of the space. A lamp with a round base and shade will create a softer, more organic feel, while a lamp with a square or rectangular shape will give the room a more structured, formal look.
The Importance of Placement
Once you have chosen the perfect table lamp, it's important to place it in the right spot. A lamp that is too low will cast harsh shadows, while a lamp that is too high will not provide enough light. The lamp should be at eye level when you are seated, and should be positioned so that the light shines down onto the table or book you are reading.
Another important consideration is the placement of the lamp in relation to other light sources in the room. If you have overhead lighting, the table lamp should be positioned so that it complements the existing lighting, rather than competing with it. If you have a dimmer switch on your overhead lighting, you can use the table lamp to create a softer, more intimate feel when the main lights are turned down.
In Conclusion
A table lamp may seem like a small detail in the grand scheme of home decor, but it can have a big impact on the overall feel of a room. By choosing the right style, color, size, shape, and placement, you can create a harmonious, mood-enhancing space that you will love spending time in.