Creating the Perfect Media Room with Strip and Accent Lighting: Enhancing Your Viewing Experience with Customizable Lighting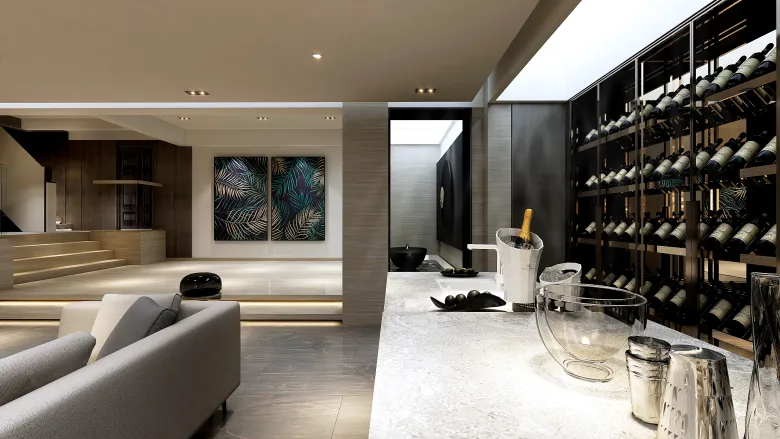 When it comes to designing the perfect media room, every detail matters. From the seating to the sound system, each element plays a crucial role in creating an immersive and enjoyable viewing experience. However, one aspect that is often overlooked is lighting.
Strip lighting and accent lighting are two types of lighting that can greatly enhance the ambiance of a media room. Strip lighting is a type of LED lighting that can be installed along the baseboards, behind the TV, or around the perimeter of the room. It provides a soft, indirect light that creates a warm and inviting atmosphere. Accent lighting, on the other hand, is used to highlight specific areas or objects in the room. This can include artwork, collectibles, or even the snacks on the coffee table.
One of the benefits of strip lighting and accent lighting is their customizable nature. With the use of a remote control, you can adjust the brightness and color of the lights to suit your preferences. This allows you to create a variety of moods and atmospheres. For example, you can dim the lights for a romantic movie night or brighten them up for a lively sports game.
Another advantage of strip lighting and accent lighting is their energy efficiency. LED lights use less energy than traditional bulbs, which means you can save money on your electricity bill while still enjoying a well-lit media room.
So, how do you incorporate strip lighting and accent lighting into your media room design? Firstly, consider the layout of the room and the areas that you want to highlight. Do you have a favorite piece of artwork that you want to showcase? Or perhaps you want to draw attention to the seating area. Once you have identified the areas, you can then decide on the type of lighting that will best suit your needs.
When it comes to strip lighting, there are a few different options to choose from. You can opt for a single color strip, such as warm white or cool white, or you can choose a multicolor strip that allows you to change the colors to suit your mood. You can also choose between a plug-in strip or a hardwired strip, depending on your preference.
Accent lighting can be achieved with the use of table lamps, floor lamps, or even wall sconces. These types of lighting fixtures can be used to highlight specific areas or objects in the room. For example, a floor lamp can be used to draw attention to a particular chair or a wall sconce can be used to showcase a piece of artwork.
Ultimately, the key to creating the perfect media room with strip lighting and accent lighting is to experiment with different lighting options and find what works best for you. By customizing the lighting to suit your preferences, you can create a space that is both functional and aesthetically pleasing.