Creating the Perfect Outdoor Living Space with Sun loving Plants and Outdoor Furniture: Transform Your Backyard into a Relaxing Oasis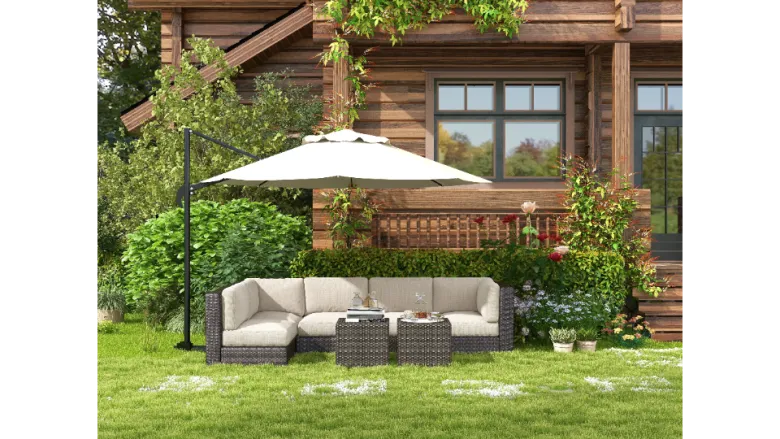 There's nothing quite like spending time outdoors, surrounded by fresh air and natural beauty. Whether you have a large backyard or a small balcony, you can create an outdoor living space that's perfect for relaxing, entertaining, and spending time with loved ones.
One of the key elements of any outdoor living space is plants. Not only do they add color and beauty to your surroundings, but they can also provide privacy, shade, and even fresh herbs for cooking. If you're looking for plants that thrive in the sun, here are a few you might want to consider:
Geraniums
Lavender
Roses
Marigolds
Petunias
When it comes to outdoor furniture, comfort is key. You want to choose pieces that are both functional and comfortable, so you can enjoy spending time outside for hours on end. Here are a few tips to keep in mind when shopping for outdoor furniture:
Choose materials that are weather-resistant and durable, such as teak, wrought iron, or aluminum.
Consider investing in a quality outdoor sofa or sectional, as this will be the centerpiece of your outdoor living space.
Add some accent pieces, such as side tables, ottomans, and throw pillows, to make your outdoor space feel cozy and inviting.
Once you have your sun-loving plants and outdoor furniture in place, it's time to start creating the perfect outdoor living space. Here are a few ideas to get you started:
Add some outdoor lighting, such as string lights or lanterns, to create a warm and inviting atmosphere.
Install a water feature, such as a fountain or pond, to add a soothing element to your outdoor space.
Create a fire pit or outdoor fireplace, so you can enjoy your outdoor living space even on chilly nights.
Add some outdoor speakers, so you can listen to music or podcasts while you relax outside.
With a little bit of creativity and some thoughtful planning, you can transform your backyard into the outdoor living space of your dreams. Whether you prefer to entertain guests, spend time with family, or simply relax with a good book, your outdoor living space can be the perfect place to do it all.