CRI Color Rendering Index and its Impact on Grazing Lighting and Ceiling Design: Understanding the importance of CRI in creating effective ceiling design with grazing lighting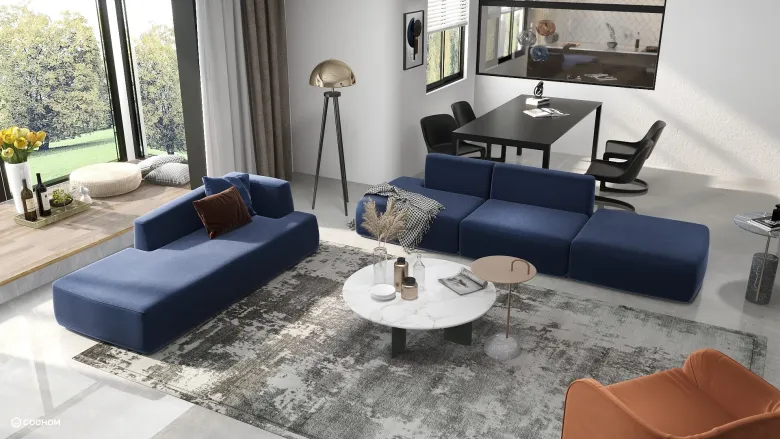 CRI, or Color Rendering Index, is a metric used to measure the ability of a light source to accurately render colors compared to natural light. This is particularly important in lighting design, as different light sources can drastically alter the perception of color, leading to issues with aesthetics, visual comfort, and even productivity.
One type of lighting design that heavily relies on CRI is grazing lighting, which involves casting light across a surface such as a wall or ceiling to accentuate texture and create a dramatic effect. In this case, accurate color rendering is crucial to ensuring that the intended effect is achieved, as any color distortion can detract from the overall impact of the lighting.
When it comes to ceiling design, grazing lighting can be a powerful tool for creating a dynamic and visually interesting space. By casting light across a textured surface, the shadows and highlights can create a sense of depth and movement, adding visual interest and drama to an otherwise plain ceiling. However, without proper attention paid to CRI, the impact of the lighting can be diminished, resulting in a lackluster and unimpressive design.
One way to ensure that CRI is taken into account in grazing lighting and ceiling design is to work with a lighting designer who understands the importance of this metric. They can help choose the right light sources and fixtures to achieve the desired effect, while also ensuring that the color rendering is accurate and consistent across the entire space.
Another important factor to consider when using grazing lighting for ceiling design is the placement and orientation of the fixtures. By carefully selecting where the light is cast and how it interacts with the texture of the ceiling, designers can create a variety of effects, from subtle shadows to bold highlights. However, this requires a careful balance of technical knowledge and artistic vision, as well as a deep understanding of how CRI impacts the final result.
With the right approach and attention to detail, grazing lighting and ceiling design can be a powerful tool for creating dynamic and visually interesting spaces. By understanding the importance of CRI and working with experienced professionals, designers and architects can achieve stunning results that enhance the overall impact and appeal of any space.