Drought Tolerant Plants The Key to Sustainable Landscaping: Exploring the Benefits of Form and Green Roofs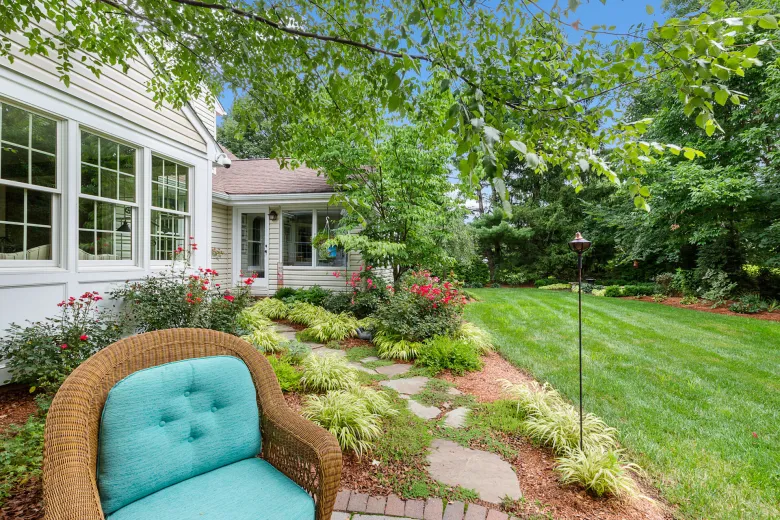 As the world becomes more environmentally conscious, sustainable landscaping practices are becoming increasingly popular. One of the most important components of sustainable landscaping is the use of drought-tolerant plants. These plants are specifically adapted to thrive in dry conditions, making them ideal for areas experiencing water scarcity or drought.
In addition to their water-saving benefits, drought-tolerant plants also offer a wide range of aesthetic and environmental benefits. For example, many of these plants have unique forms and colors that can add interest and texture to a landscape. Others are effective at attracting beneficial insects such as bees and butterflies, which can help to pollinate other plants in the area.
Form: Using Drought-Tolerant Plants for Aesthetic Appeal
One of the most compelling reasons to incorporate drought-tolerant plants into your landscaping is their unique forms and shapes. These plants come in all shapes and sizes, from small groundcovers to tall trees and everything in between. By strategically placing these plants throughout your landscape, you can create a visually appealing and dynamic environment that is constantly changing and evolving.
For example, you might choose to plant a variety of succulents and cacti in a rock garden to create a striking contrast between the plants and the surrounding landscape. Or you might use a combination of tall grasses and flowering perennials to create a natural meadow that is both beautiful and functional.
In addition to their aesthetic appeal, drought-tolerant plants are also incredibly hardy and resilient. These plants have evolved to survive in some of the most challenging environments on earth, from deserts to high-altitude mountain ranges. As a result, they are often much easier to care for than other types of plants, making them an ideal choice for busy homeowners and landscapers.
Green Roofs: An Innovative Way to Incorporate Drought-Tolerant Plants
Another exciting way to incorporate drought-tolerant plants into your landscaping is through the use of green roofs. Green roofs are essentially vegetated roofs that are designed to support a diverse range of plant life. These roofs offer a number of benefits, including improved insulation, reduced energy costs, and increased biodiversity. They are also an excellent way to combat the effects of urban heat islands, which can significantly increase the temperature of urban environments during the summer months.
When it comes to selecting plants for a green roof, drought-tolerant species are an obvious choice. These plants are well-suited to the harsh growing conditions found on rooftops, including high winds, extreme temperatures, and limited soil depth. Some popular drought-tolerant plants for green roofs include sedums, succulents, and grasses.
Overall, the use of drought-tolerant plants is an essential component of sustainable landscaping. By incorporating these plants into your landscape design, you can create a beautiful and functional environment that is both environmentally friendly and low-maintenance.