Enhance Your Bedroom with Wall Sconces and Layering: Create a Cozy and Inviting Space with These Simple Design Tips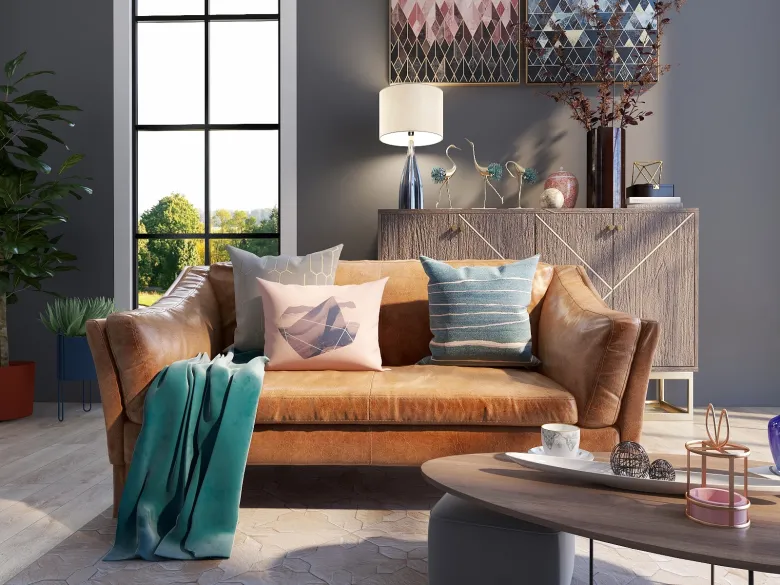 Your bedroom is your personal sanctuary, a place where you can relax and recharge after a long day. But if your bedroom is lacking in style or feels uninspired, it can be difficult to fully unwind in this space. Fortunately, there are a few simple design tips you can use to enhance your bedroom and create a cozy and inviting atmosphere.
Wall Sconces
One of the easiest ways to add a touch of elegance to your bedroom is by installing wall sconces. These fixtures not only provide ambient lighting, but they also serve as a decorative element that can help tie your room together.
When choosing wall sconces for your bedroom, consider the overall style of your space. If you have a modern bedroom, you may want to opt for sleek, minimalistic sconces that complement your existing decor. On the other hand, if your bedroom has a more traditional feel, you can choose ornate sconces with intricate details.
When it comes to placement, wall sconces work well on either side of your bed. This placement not only creates a symmetrical look, but it also provides ample lighting for reading in bed or getting ready in the morning.
Layering
Another way to enhance your bedroom is by layering different textures and fabrics. This technique adds depth and visual interest to your space, and can help create a cozy and welcoming atmosphere.
To start layering, begin with your bedding. Choose a plush comforter or duvet cover, and add a few throw pillows or shams for extra comfort. You can also layer in a soft, fluffy rug to add warmth to your bedroom floor.
When it comes to window treatments, consider layering curtains and shades. This not only adds visual interest, but it also allows you to control the amount of light that enters your bedroom. You can choose sheer curtains for a light and airy feel, or opt for blackout curtains for maximum privacy and light control.
Finally, don't forget to layer in a few decorative accents, such as artwork, candles, or plants. These finishing touches can help tie your bedroom together and make it feel like a cozy retreat.
In Conclusion
By incorporating wall sconces and layering into your bedroom design, you can create a space that is both functional and stylish. Whether you prefer a modern or traditional look, these design tips can help you transform your bedroom into a cozy and inviting retreat.