Enhancing Ambiance through Cove Lighting: Using Repetition and Various Materials to Create a Subtle yet Striking Effect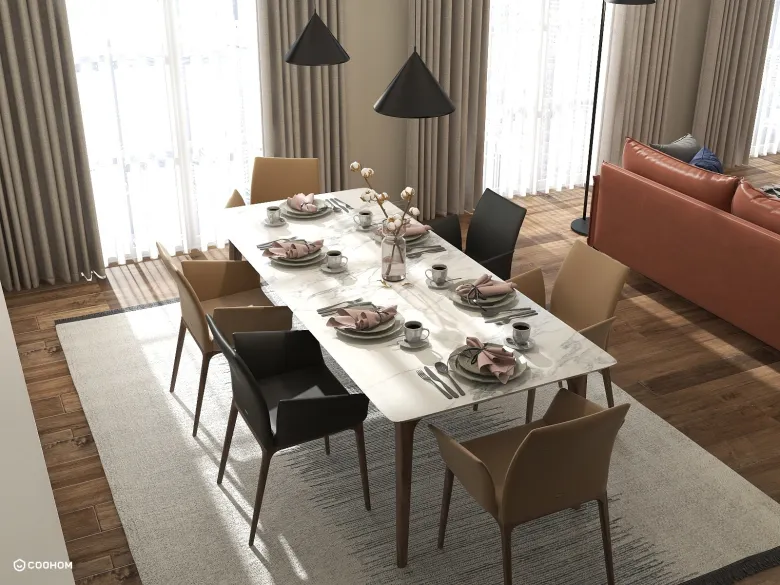 Cove lighting is an excellent way to create a subtle yet striking ambiance in any room. This lighting technique involves the installation of light fixtures in a recessed area of the ceiling or wall, creating an indirect lighting effect that washes over the room.
One of the keys to achieving a successful cove lighting design is repetition. By repeating the cove lighting fixtures at regular intervals throughout the room, you can create a cohesive and balanced look that draws the eye and enhances the overall aesthetic of the space.
Materials Matter
Another critical factor to consider when designing a cove lighting system is the materials used to construct the cove itself. The cove can be made from a range of materials, including wood, metal, plaster, and more. Each material has its own unique qualities and can create a different effect.
For example, a wood cove can create a warm and natural feel, while a metal cove can lend a more industrial and modern vibe. Plaster is a popular choice for cove molding, as it can be easily molded to fit any shape and can be painted to match the color of the ceiling or wall.
The Power of Color
Another way to enhance the impact of cove lighting is through the use of color. By incorporating colored LED lights into the cove, you can create a range of moods and effects. For example, blue light can create a calm and relaxing environment, while red light can create a more energizing and stimulating atmosphere.
When using colored lights, it's essential to consider the color of the walls and furniture in the room. The colored light should complement the existing colors in the space rather than clash with them.
Conclusion
Cove lighting is a versatile and effective way to enhance the ambiance of any room. By using repetition, choosing the right materials, and incorporating colored lights, you can create a subtle yet striking lighting design that elevates the overall look and feel of the space.