Enhancing Ambiance with Lumens and Zoning for Maximum Coziness: A Guide to Brightening Up Your Home and Improving Your Mood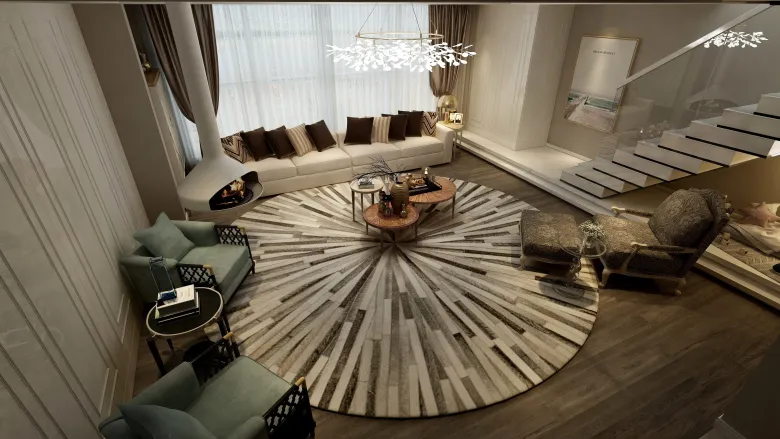 Introduction
Have you ever felt down or agitated without knowing why? It could be due to the lack of natural light or improper lighting in your home. Studies have shown that light affects our mental and emotional states, so it's important to create a space that delivers the right amount of light and ambiance to enhance our mood and well-being.
The Importance of Lumens
Lumens refer to the measurement of light output from a bulb or light source. The higher the lumen value, the brighter the light. When choosing bulbs or lighting fixtures, it's important to consider the lumens needed to create the desired ambiance. For example, a living room may require up to 1500 lumens, while a bedroom may only need around 800 lumens.
Zoning for Maximum Coziness
Zoning refers to the process of creating different areas within a room that serve different purposes. By zoning a room, you can create a cozy and inviting space that's perfect for relaxing or entertaining. For example, you can create a reading nook with a table lamp that delivers a warm and soft glow, while using brighter overhead lighting for a dining area.
Tips for Creating the Perfect Ambiance
Choose bulbs with a color temperature that matches the desired mood. For example, warm white bulbs deliver a cozy and intimate feel, while cool white bulbs provide a brighter and more energetic ambiance.
Combine different types of lighting, such as overhead lighting, table lamps, and floor lamps, to create a multi-dimensional and layered effect.
Use dimmer switches to adjust the brightness of the light and create a more versatile atmosphere.
Consider the size and height of the room when choosing lighting fixtures to ensure proper coverage and distribution of light.
Conclusion
By taking into consideration the importance of lumens and zoning, you can create a home that not only brightens up your space, but also enhances your mood and well-being. With these tips, you can transform your home into a cozy and inviting sanctuary that's perfect for any occasion.