Enhancing Bedroom Hierarchy with a Floor Lamp: How a Simple Addition Can Transform Your Space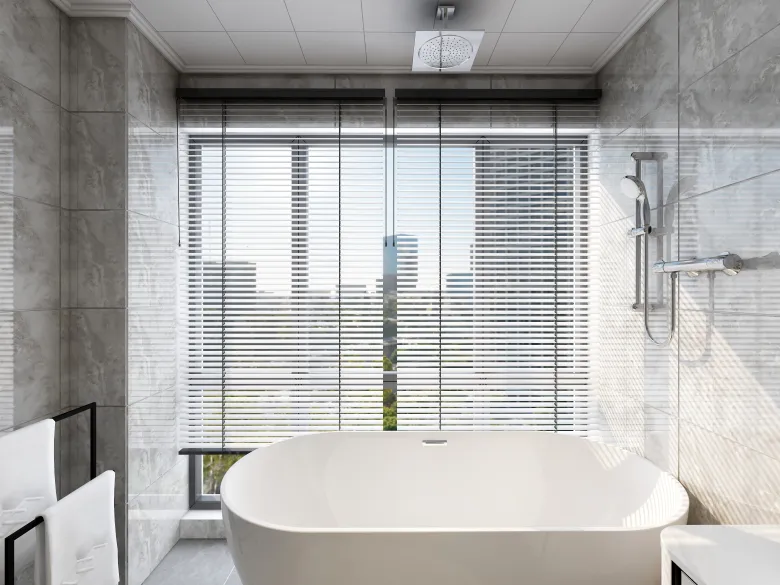 When it comes to designing a bedroom, one of the most important considerations is creating a hierarchy of lighting. This means having multiple sources of light at different levels of brightness to create a layered and dynamic atmosphere.
One of the best ways to enhance this hierarchy is by incorporating a floor lamp. Unlike ceiling fixtures or table lamps, floor lamps provide a unique blend of versatility and style that can really tie a room together.
The Benefits of a Floor Lamp
First and foremost, a floor lamp allows you to add another dimension to the hierarchy of lighting in your bedroom. By placing it strategically in a corner or near a reading nook, you can create a cozy and intimate atmosphere that is perfect for winding down at the end of the day.
In addition to being functional, floor lamps are also highly decorative. They come in a wide range of styles and materials, from sleek and modern to rustic and vintage. This means that you can choose a floor lamp that complements your existing decor and adds an extra touch of personality to your space.
Choosing the Right Floor Lamp
When it comes to choosing a floor lamp for your bedroom, there are a few key factors to consider. The first is the size and shape of the lamp itself. You want to make sure that it is proportional to the rest of the room and that it doesn't overwhelm the space.
Another important consideration is the type of bulb that the lamp uses. LED bulbs are a popular choice for floor lamps because they are energy-efficient and long-lasting. They also produce a warm, natural light that is easy on the eyes.
Final Thoughts
Overall, incorporating a floor lamp into your bedroom design is a simple and effective way to enhance the hierarchy of lighting and create a more comfortable and inviting space. Whether you opt for a sleek and modern design or a more rustic and vintage style, a floor lamp is a versatile and stylish addition that is sure to make a big impact.