Enhancing Your Garden with Vines and Pet Friendly Landscaping Styles: Tips for Creating a Beautiful and Safe Outdoor Space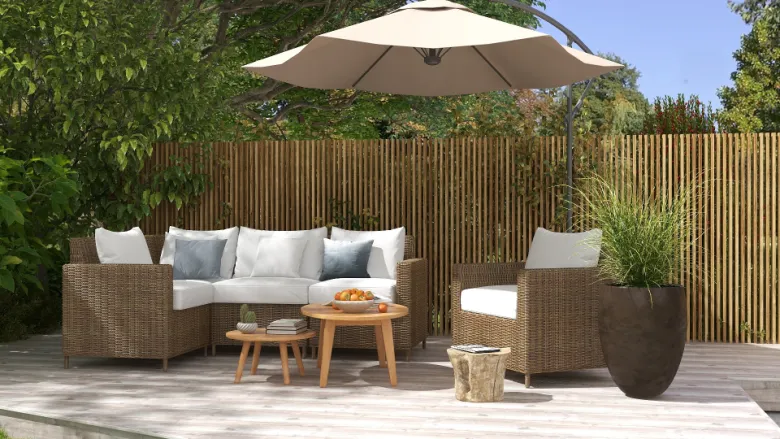 As the weather warms up, many people start thinking about ways to improve their outdoor living spaces. One popular trend in garden design is the use of vines to add texture, dimension, and color to the landscape. Whether you want to create a lush, tropical oasis or a simple, elegant garden, there are many different vine species to choose from that can help you achieve your desired look.
One of the benefits of using vines in your garden is that they are relatively low-maintenance and can grow in a variety of soils and climates. Some popular vine species include:
Wisteria
Clematis
Trumpet vine
Hops
Passionflower
When selecting vines for your garden, it's important to consider the amount of sunlight and shade in the area, as well as the type of support structure you will need to help the vines climb and spread. Popular support structures include trellises, arbors, and pergolas.
Another important consideration when designing your garden is creating a pet-friendly environment. Whether you have dogs, cats, or other pets, it's important to choose plants and landscaping features that are safe and non-toxic. Some pet-friendly plants and features include:
Hardscaping, such as stone pathways and raised garden beds
Ornamental grasses, such as fountain grass and blue oat grass
Herbs, such as parsley, rosemary, and thyme
Flowering plants, such as sunflowers and marigolds
Vegetables, such as carrots, peas, and squash
It's also important to avoid using chemicals and pesticides in your garden, as these can be harmful to pets. Instead, consider using natural pest control methods, such as companion planting and integrated pest management.
Overall, designing a beautiful and safe garden requires careful planning and consideration. By incorporating vines and pet-friendly landscaping styles into your outdoor space, you can create a beautiful and enjoyable environment for both you and your furry friends to enjoy.