Exploring the Beauty of Chandeliers through Layering and Texture: How to Create a Stunning Ambiance with Chandeliers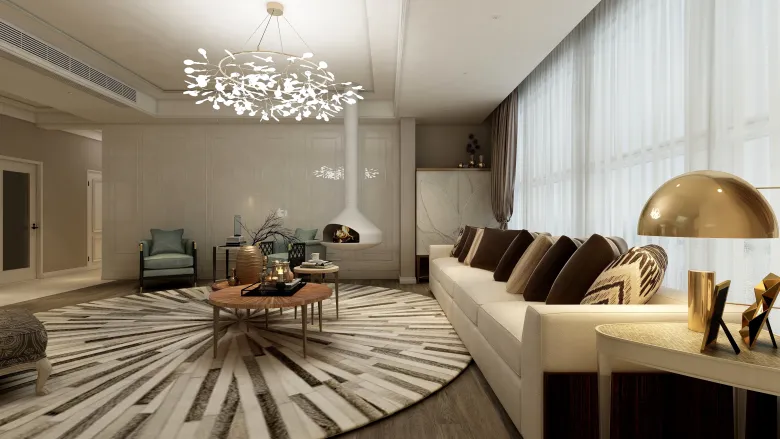 Chandeliers have been a symbol of luxury and elegance for centuries. Their timeless beauty has made them a popular choice for interior designers and homeowners alike. However, to truly appreciate the beauty of chandeliers, one must understand the importance of layering and texture in creating the perfect ambiance.
Layering is a technique used by designers to add depth and dimension to a space. It involves combining different elements such as fabrics, textures, and colors to create a cohesive look. When it comes to chandeliers, layering can be achieved by combining different types of lighting. For example, a chandelier can be paired with wall sconces or table lamps to create a layered lighting effect.
Texture is another important element in creating a beautiful ambiance with chandeliers. Texture refers to the tactile quality of a surface, and it can be used to add visual interest to a space. When it comes to chandeliers, texture can be added through the use of materials such as crystal, glass, or metal. Textured shades can also be added to chandeliers to create a more interesting look.
When it comes to layering and texture, there are a few key things to keep in mind. First, it is important to choose elements that complement each other. For example, a chandelier with a metal finish might be paired with wall sconces made of the same material. Second, it is important to vary the scale and size of the elements being used. This adds visual interest and prevents the space from feeling too uniform.
Finally, it is important to consider the overall mood and style of the space. A chandelier with a modern design might look out of place in a traditional space, and vice versa. By carefully considering these factors, you can create a stunning ambiance with chandeliers that will leave a lasting impression.