Exploring the Benefits and Beauty of Vines Vertical Gardening and Green Roofs: How These Practices Can Transform Urban Landscapes and Our Relationship with Nature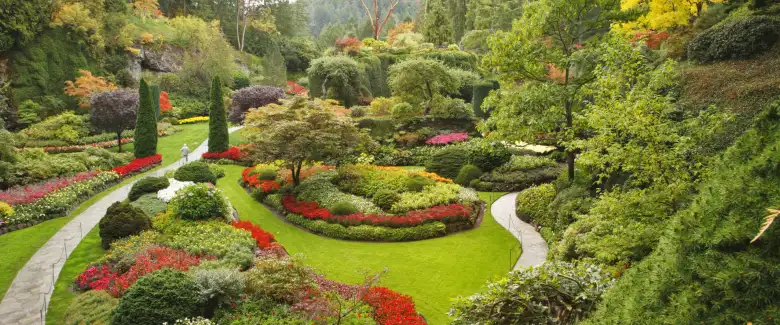 The Power of Vines
Vines are some of the most versatile and valuable plants in the world of gardening and landscaping. They can be used to add texture, color, and interest to a variety of outdoor spaces, from small balconies to large public parks.
One of the greatest benefits of vines is their ability to create natural shade and cooling. By growing over structures like pergolas, arbors, and trellises, vines can reduce temperatures and create a more comfortable environment for people to enjoy. They can also provide privacy and natural screens, as well as attract beneficial insects and wildlife.
Vertical Gardening: A Growing Trend
Vertical gardening is a technique of growing plants upward instead of outward, making use of walls, fences, and other vertical surfaces. This practice is gaining popularity among urban gardeners and designers, as it allows for more efficient use of limited space and creates a striking visual impact.
Vertical gardening can also have environmental benefits, such as improving air quality, reducing energy use, and providing food and habitat for pollinators and other wildlife. Additionally, it can help mitigate the effects of climate change by absorbing carbon dioxide and reducing urban heat island effect.
Green Roofs: Bringing Nature to the City
Green roofs are roofs covered with vegetation, soil, and other materials that support plant growth. They offer numerous benefits for urban areas, including reducing stormwater runoff, improving air quality, and providing insulation to reduce heating and cooling costs.
Green roofs can also create new habitats for plants and animals, as well as enhance the aesthetic appeal of buildings and neighborhoods. They have been shown to increase property values and attract tenants and customers to businesses.
The Future of Urban Landscapes
Vines, vertical gardening, and green roofs are just a few examples of the innovative ways that we can transform our urban landscapes and create more sustainable, livable cities. By incorporating these practices into our outdoor spaces, we can improve our health, well-being, and connection to nature.
As we continue to face challenges like climate change, urbanization, and loss of biodiversity, it is more important than ever to explore and embrace new approaches to landscaping and gardening. By working together, we can create a brighter, greener future for our cities and our planet.