Exploring the Evolution of American Floor Plans: A Journey through the History of Home Design in the United States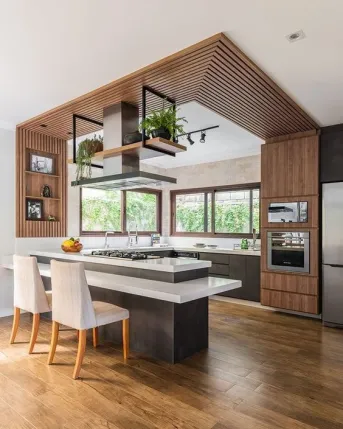 When it comes to the design of homes in America, the floor plan is a crucial component. It dictates the layout of each room, the flow of traffic through the home, and the overall feel of the living space. Over the years, American floor plans have evolved significantly, reflecting changes in architectural trends, technological advancements, and cultural shifts.
One of the earliest and most influential American floor plans was the Cape Cod style, which emerged in the 17th century. These homes were simple, symmetrical, and compact, with a central chimney and steep roof to keep out the cold New England winters. As the country expanded westward, the bungalow style gained popularity. These homes featured a low-pitched roof, an open floor plan, and an emphasis on natural materials like wood and stone.
By the mid-20th century, the ranch style had taken over as the dominant American floor plan. These homes were characterized by their long, low profile, and their open-concept living spaces. Ranch homes were designed to accommodate the post-World War II baby boom, with large families needing more space and more privacy than previous generations.
In the 21st century, American floor plans continue to evolve. One of the most significant trends is the rise of the open-concept kitchen and living area. Today's homeowners prioritize large, comfortable communal spaces for cooking, dining, and entertaining. There is also a growing focus on sustainability and energy efficiency, with many homeowners opting for smaller homes with well-designed, space-efficient floor plans.
Despite these changes, some elements of American floor plans have remained consistent over the years. Many homes still feature a central gathering space, whether it's a living room, family room, or great room. Bedrooms are typically located away from the public spaces to offer privacy and seclusion. And in many cases, American homes continue to prioritize outdoor living spaces, with decks, patios, and porches serving as extensions of the indoor living areas.