Foliage Plants The Rhythm of Nature and the Sound of Silence: How Foliage Plants Can Help Reduce Noise Pollution and Bring Harmony to Your Home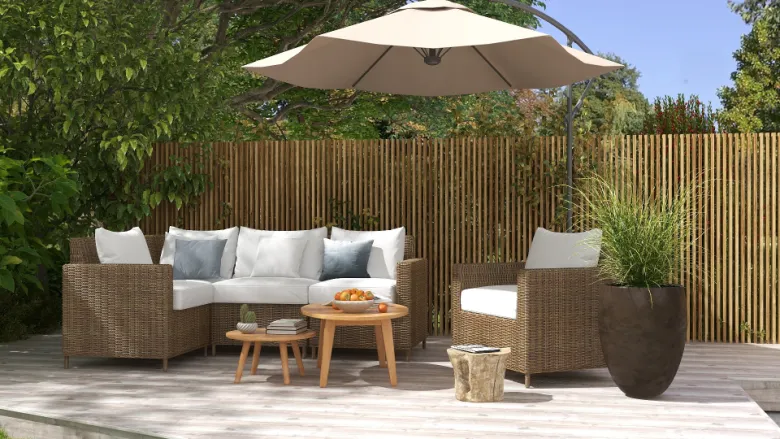 Have you ever heard the sound of silence?
It may seem like a paradox, but silence is a sound. And just like any other sound, it can be beautiful or distracting, depending on the context.
In our fast-paced, noisy world, finding moments of peace and tranquility can be a challenge. But what if we told you that there is a simple, natural way to reduce noise pollution and create a more harmonious environment in your home?
The Power of Foliage Plants
Foliage plants are a versatile and low-maintenance way to bring the beauty and rhythm of nature indoors. From ferns to succulents, there is a wide variety of foliage plants that can thrive in different environments and add a touch of green to any room.
But the benefits of foliage plants go beyond aesthetics. Recent studies have shown that plants can help reduce noise pollution by absorbing sound waves and creating a more peaceful atmosphere.
Plants can also improve air quality by filtering toxins and producing oxygen, which can have a positive impact on our physical and mental health.
The Rhythm of Nature
One of the most fascinating aspects of foliage plants is their ability to create a natural rhythm that can help us feel more connected to the world around us.
Just like music, nature has a rhythm that can be soothing and energizing at the same time. By bringing plants into our homes, we can tap into this natural rhythm and create a more harmonious environment.
Whether you prefer the gentle sway of a fern or the bold lines of a cactus, there is a foliage plant that can match your personality and style.
The Sound of Silence
But perhaps the most compelling reason to embrace foliage plants is the sound of silence they can bring to our lives.
By reducing noise pollution and creating a more peaceful environment, plants can help us relax, focus, and recharge our batteries. Whether you live in a busy city or a quiet suburb, foliage plants can be a powerful tool to help you find moments of stillness and serenity in your day-to-day life.
Conclusion
The world is a noisy place, but that doesn't mean we have to accept it as a given. By embracing the power of foliage plants, we can create a more harmonious and peaceful environment that can improve our physical and mental well-being.
So why not start today? Whether you're a seasoned plant lover or a newbie, there is a perfect foliage plant waiting for you. All you have to do is listen to the rhythm of nature and enjoy the sound of silence.