Glare Control and Hierarchy in Luxury Spaces: Achieving Comfort and Beauty in High-End Interiors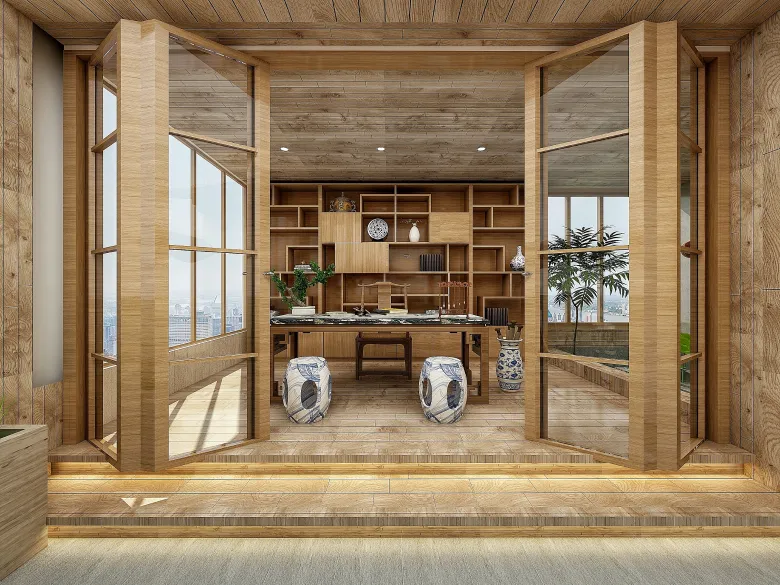 When designing luxury spaces, achieving both comfort and beauty is paramount. One way to do this is through effective glare control, which can help create a sense of hierarchy and enhance the overall aesthetic of the space.
Glare control refers to the ability to regulate the amount of light that enters a space and the direction in which it shines. This is especially important in areas with large windows, where natural light can be a major source of glare, causing discomfort and eye strain for occupants.
There are several strategies for managing glare in luxury spaces, from using window treatments like blinds and curtains to installing specialized glazing that can reduce the amount of light and UV rays that enter the space. It's also important to consider the position of light fixtures and their impact on glare, as well as the use of reflective surfaces like mirrors and polished metals.
In addition to addressing glare, hierarchy is another key consideration in luxury space design. Hierarchy refers to the arrangement of elements within a space to create a sense of order and importance. This can be achieved through the use of focal points, such as a grand entrance or a statement piece of art, as well as the arrangement of furniture and decor to create a sense of flow and balance.
One way to create hierarchy in luxury spaces is through the use of materials and finishes that convey a sense of quality and craftsmanship. This can include natural stone, fine woodwork, and bespoke fixtures and fittings. These elements not only add to the aesthetic appeal of the space but also signal to occupants that they are in a special place that has been carefully designed and crafted.
Ultimately, achieving both comfort and beauty in luxury spaces requires a careful balance of elements, from effective glare control to thoughtful hierarchy. By paying attention to these key considerations, designers can create spaces that not only look stunning but also feel inviting and welcoming to occupants.