Illuminating Textured Surfaces with LED Downlighting: Achieving Visual Interest and Depth with Proper Lighting Techniques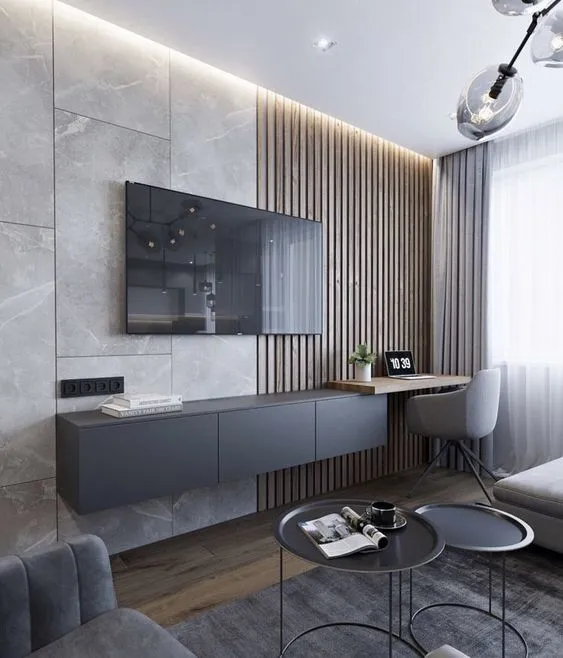 LED downlighting has become a popular lighting solution for both residential and commercial spaces due to its energy efficiency, long lifespan, and versatility. One of the ways in which LED downlighting can be used to enhance the aesthetic appeal of a space is by illuminating textured surfaces.
Textures are an important element of interior design as they add depth and visual interest to a space. However, without proper lighting, textures can go unnoticed and fail to make an impact on the overall design. By using LED downlighting, different textures can be highlighted and showcased, adding depth and dimension to a room.
Choosing the Right LED Downlighting
When choosing LED downlighting for textured surfaces, it is important to consider factors such as color temperature, beam angle, and CRI (Color Rendering Index).
Color temperature refers to the color of the light emitted by the LED bulb and is measured in Kelvin (K). For textured surfaces, a warm white color temperature of around 2700K to 3000K is recommended as it enhances the natural warmth and depth of the textures.
The beam angle of the LED downlighting is also crucial as it determines the spread of the light. For textured surfaces, a wider beam angle of around 60 degrees is recommended to ensure that the entire surface is illuminated and the texture is fully showcased.
The CRI of the LED downlighting is also important as it measures how accurately the colors of an object are rendered under the light source. For textured surfaces, a high CRI of at least 90 is recommended to ensure that the colors and details of the texture are accurately displayed.
Placing LED Downlights for Textured Surfaces
The placement of LED downlights for textured surfaces is also a crucial factor in achieving the desired lighting effect. Downlights should be placed at an angle of around 30 degrees from the surface to create shadows and highlights that emphasize the texture.
Another technique is to use cross lighting, which involves placing two LED downlights at opposite angles to each other. This creates a cross shadow on the textured surface, adding depth and visual interest.
Conclusion
By choosing the right LED downlighting and using proper placement techniques, textured surfaces can be illuminated in a way that enhances their natural beauty and adds depth and visual interest to a space. With LED downlighting, interior designers and homeowners can create unique and captivating designs that showcase the textures of a space.