Improving Energy Efficiency and Comfort in Your Home with Zoning and Hallway Strategies: Creating a More Comfortable and Efficient Living Environment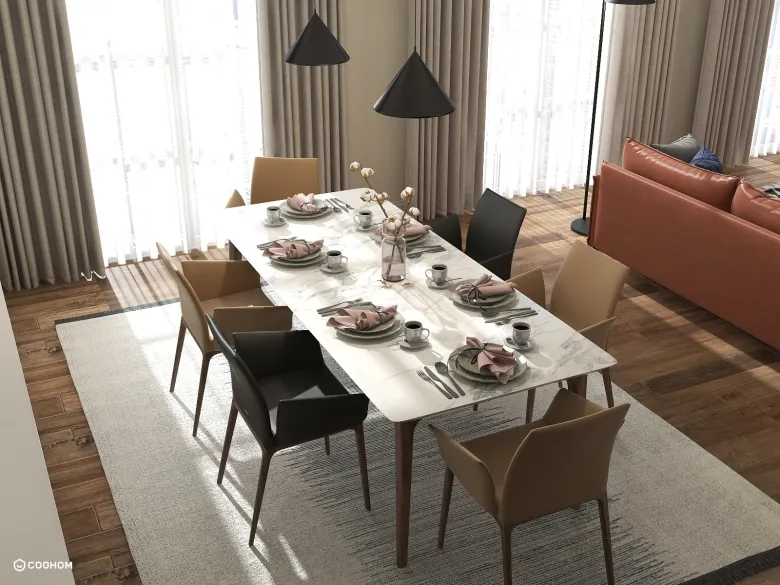 Introduction
Creating a comfortable living environment that is also energy efficient is a top priority for many homeowners. With the rising cost of energy and the desire to reduce our carbon footprint, it's important to find ways to improve the efficiency of our homes without sacrificing comfort. Two strategies that can help achieve this goal are zoning and hallway strategies.
Zoning
Zoning is the practice of dividing your home into separate areas, or zones, that can be heated or cooled independently. This allows you to adjust the temperature and airflow in each zone to match the needs of the occupants and the activities taking place in that area. For example, you may want to keep the bedrooms cooler at night to promote better sleep, while the living areas can be kept warmer during the day when they are in use.
Zoning can be accomplished in a number of ways, including:
Installing separate HVAC systems for each zone
Using ductless mini-split systems
Installing motorized dampers in the ductwork that can be opened or closed as needed
Hallway Strategies
The hallway is often overlooked when it comes to heating and cooling, but it can play a significant role in the efficiency and comfort of your home. Because hallways are typically unoccupied, they can act as a buffer zone between the heated or cooled areas of your home and the outside environment. By keeping the doors to the rooms in your home closed and using the hallway as a buffer, you can reduce the amount of energy needed to maintain a comfortable temperature.
There are a number of hallway strategies that can help improve energy efficiency and comfort, including:
Installing insulation in the walls and ceiling of your hallway
Using door sweeps to prevent drafts
Installing a programmable thermostat to adjust the temperature based on the time of day and occupancy
Conclusion
Improving energy efficiency and comfort in your home is not only good for the environment, but it can also save you money on your energy bills. By using zoning and hallway strategies, you can create a more comfortable living environment while reducing your energy consumption. Whether you choose to install separate HVAC systems or use simple hallway strategies, the key is to find the right balance between comfort and efficiency.