Industrial Design and the Importance of Ambient Lighting in the Kitchen: Creating a Well-Designed and Functional Kitchen Space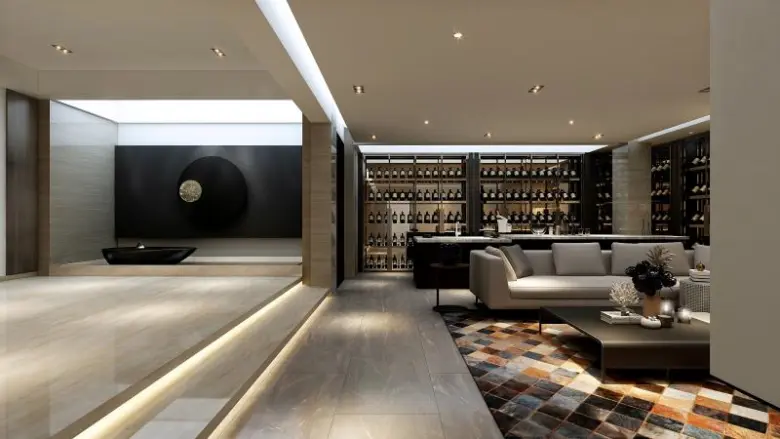 Industrial design has become a popular trend in many home renovation projects. This design style features a raw and unfinished look with a focus on functionality and practicality. When it comes to designing a kitchen space with an industrial feel, there are several key elements to consider.
One of the most important elements to consider when designing an industrial kitchen is the lighting. Ambient lighting, in particular, is crucial in creating the desired atmosphere and functionality of the space.
What is Ambient Lighting?
Ambient lighting refers to the general lighting in a room that provides an overall illumination. It is typically used to provide a comfortable level of brightness without causing any glare or shadows. There are several types of ambient lighting that can be used in a kitchen space, including recessed lighting, pendant lighting, and track lighting.
Importance of Ambient Lighting in the Kitchen
Having proper ambient lighting in the kitchen is essential to create a functional workspace. It not only helps to create a welcoming atmosphere but also ensures that tasks can be performed safely and efficiently. For example, ambient lighting can help to highlight the counters and prep areas, making it easier to see what you are doing when cooking or preparing food. It can also help to create a sense of depth and space in the room.
Industrial Design and Ambient Lighting in the Kitchen
When it comes to industrial design, ambient lighting is even more important. In an industrial kitchen, the lighting should be functional and practical, but also create a warm and inviting atmosphere. This can be achieved by using warm-toned light sources, such as Edison bulbs, which emit a soft and inviting glow. Pendant lighting is also a popular choice for industrial kitchens as it creates a visual interest and adds a touch of personality to the space.
Overall, industrial design and ambient lighting go hand in hand when it comes to creating a well-designed and functional kitchen space. By focusing on these key elements, you can transform your kitchen into a stylish and practical space that is perfect for cooking, entertaining, and spending time with family and friends.