Maximizing the Benefits of Groundcovers and Hardscaping for Noise Reduction: Creating a Peaceful and Serene Outdoor Environment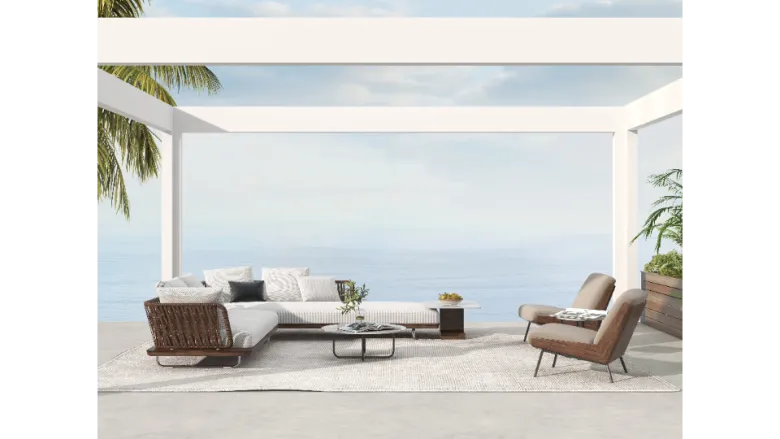 Noise pollution is a growing concern in urban areas, with traffic, construction, and other disruptive sounds affecting quality of life for residents. If you are looking to create a peaceful and serene outdoor environment, there are a few landscaping techniques that can help reduce noise levels. Groundcovers and hardscaping are two effective methods that can be combined for the best results.
Groundcovers are low-growing plants that cover large areas of ground and can help absorb sound waves. Some popular options include creeping thyme, moss, and clover. These plants are not only effective in reducing noise levels, but they also add visual interest and texture to your landscape. Groundcovers can be used on slopes, in garden beds, or in between pavers and walkways.
Hardscaping refers to the use of hard materials such as stone, concrete, and brick to create outdoor structures and features. These materials are excellent at reflecting noise, which can help reduce sound levels in your yard. Some popular hardscaping options for noise reduction include walls, fences, and water features. Walls and fences can be built from materials such as brick, stone, or concrete, and should be at least 6 feet tall to provide the best noise reduction. Water features such as fountains and waterfalls not only add a calming element to your landscape, but they also help mask unwanted noise.
Combining groundcovers and hardscaping can provide maximum noise reduction benefits. For example, a combination of a stone wall and creeping thyme groundcover can create a beautiful and functional landscape that reduces noise levels. Another option is to use a water feature and moss groundcover to create a serene and peaceful environment.
When planning your landscape for noise reduction, it is also important to consider the placement of plants and features. Placing barriers such as walls and fences close to the source of noise can help block sound waves before they reach your yard. Additionally, placing water features or other noise-masking elements closer to your outdoor living spaces can help drown out unwanted noise.
In conclusion, incorporating groundcovers and hardscaping into your landscape design can be an effective way to reduce noise levels and create a peaceful outdoor environment. By combining these techniques and carefully considering placement, you can maximize the benefits and enjoy a quieter, more serene home.