Ornamental Grasses The Perfect Addition to Your Garden Beds and Windbreaks: Explore the beauty and benefits of adding ornamental grasses to your outdoor space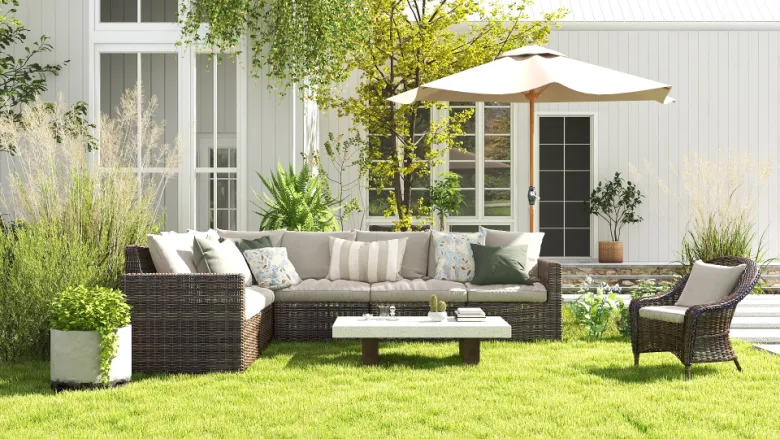 Ornamental grasses have become a popular choice for gardeners looking to add texture, movement, and interest to their outdoor spaces. These versatile plants offer a range of benefits, from acting as a natural windbreak to providing a low-maintenance ground cover. In this article, we will explore the many ways in which ornamental grasses can enhance your garden beds and serve as effective windbreaks.
Benefits of Ornamental Grasses as Windbreaks
One of the most significant benefits of ornamental grasses is their ability to act as a natural windbreak. When planted in rows or groups, tall grasses can help reduce wind velocity, protecting other plants and structures from damage. This can be especially useful in areas prone to high winds, such as coastal regions or open fields.
In addition to serving as a windbreak, ornamental grasses can also help reduce soil erosion by holding onto the soil with their deep roots. This can be especially beneficial in areas with steep slopes or in regions with heavy rainfall.
Beautiful and Low-Maintenance Garden Beds
Ornamental grasses are also popular for their aesthetic appeal in garden beds. These plants come in a wide variety of sizes, shapes, and colors, making them a versatile addition to any garden design. They can be used to add texture and contrast to a bed, or as a low-maintenance ground cover.
One popular design technique is to plant a mix of grasses with varying heights and textures, creating a dynamic and visually interesting bed. For example, a bed might include tall, feathery grasses like miscanthus, paired with shorter, sturdier grasses like blue fescue.
Care and Maintenance of Ornamental Grasses
Ornamental grasses are generally easy to care for and require little maintenance once established. Most varieties prefer full sun and well-draining soil, although some can tolerate partial shade or moist conditions. They should be watered regularly during the first growing season to establish their roots, but can then be left to grow on their own.
In the fall, many ornamental grasses will turn shades of yellow, orange, or red, adding a beautiful touch of color to the garden. To keep the plants looking their best, they should be cut back to about 6 inches above ground level in early spring before new growth appears.
Conclusion
Ornamental grasses are a versatile and beautiful addition to any outdoor space. Whether you are looking to create a low-maintenance garden bed or protect your property from wind damage, these plants offer a range of benefits. With proper care and maintenance, ornamental grasses can provide years of enjoyment and beauty in your garden.