Perennials Adding Beautiful Lines to Your Home Landscape: Creating a stunning garden design with perennial plants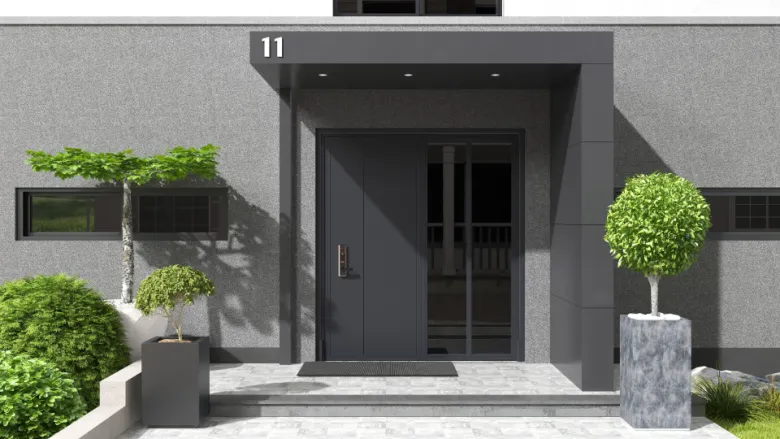 When it comes to home landscaping, adding perennial plants can be a great way to enhance the aesthetic appeal of your outdoor space. These plants provide long-lasting beauty, with flowers and foliage that return year after year.
One of the key benefits of perennials is their ability to create beautiful lines in your garden. Whether you're looking to add height or depth to your landscape design, perennials can help you achieve your goals.
Using Perennials to Create Lines
Perennials come in a wide variety of sizes, shapes, and colors. This makes them an ideal choice for creating lines in your garden. For example, tall perennials such as delphinium or tall phlox can be used to create vertical lines that draw the eye upward. Meanwhile, low-growing perennials like creeping thyme or sedum can be used to create horizontal lines that add depth to your garden.
Another way to use perennials to create lines is by planting them in groupings. This can help create a sense of rhythm and repetition in your garden, which can be visually pleasing. For example, you might plant a row of purple coneflowers followed by a row of black-eyed susans, and then repeat this pattern throughout your garden.
Choosing Perennials for Your Garden
When choosing perennials for your garden, it's important to consider factors such as sun exposure, soil type, and climate. Some popular perennial options include:
Lavender
Peonies
Hydrangeas
Hostas
Daylilies
Of course, there are many other perennials to choose from, so be sure to do your research and find the best options for your specific needs.
Tips for Planting Perennials
Planting perennials is relatively easy, but there are a few things to keep in mind. First, make sure you choose a location with the right sun exposure for your plants. Most perennials need at least 6 hours of sunlight each day.
Next, consider the soil type in your garden. Most perennials prefer well-draining soil that is rich in organic matter. If your soil is heavy or clay-like, you may need to amend it with compost or other organic materials to improve drainage.
Finally, make sure you plant your perennials at the right depth. In general, you should plant them at the same depth they were planted in their original container.
In Conclusion
Perennials are a great choice for anyone looking to add beautiful lines to their home landscape. Whether you're creating a new garden design or enhancing an existing one, perennials can help you achieve your goals while providing long-lasting beauty.