Sustainable Gardening Drought Tolerant Plants Vertical Gardening and Windbreaks: Creating a beautiful and sustainable garden with these eco-friendly methods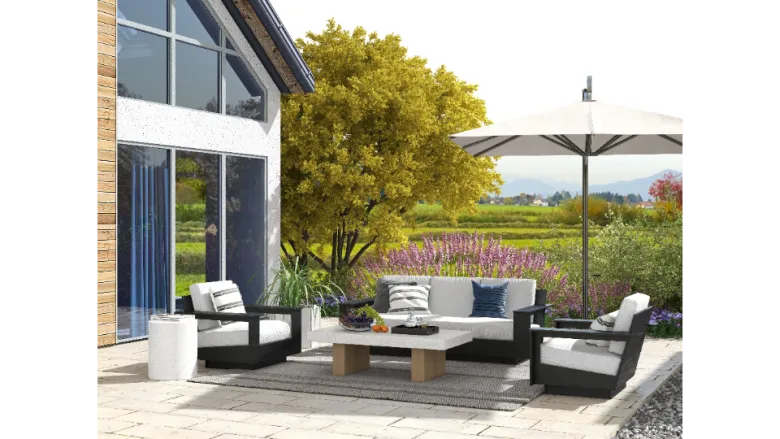 Introduction
Gardening is a wonderful way to connect with nature and create a beautiful outdoor space. However, traditional gardening practices can have a negative impact on the environment. From excessive water usage to the use of pesticides and fertilizers, there are many ways in which gardening can harm the planet. Fortunately, there are several eco-friendly gardening practices that can help you create a sustainable garden. In this article, we will explore three of these practices: drought-tolerant plants, vertical gardening, and windbreaks.
Drought-Tolerant Plants
Drought-tolerant plants are an excellent choice for a sustainable garden. These plants are able to survive with minimal water, making them ideal for regions with water shortages or for gardeners who want to conserve water. Some examples of drought-tolerant plants include succulents, cacti, and lavender. These plants are not only eco-friendly, but they are also beautiful and easy to care for.
Vertical Gardening
Vertical gardening is another eco-friendly gardening practice that is gaining popularity. Instead of planting in traditional garden beds, vertical gardening involves growing plants vertically, either on walls or in containers that are stacked on top of each other. This technique is perfect for gardeners who have limited space, and it can also help to reduce water usage by allowing plants to grow in a more compact space.
Windbreaks
Windbreaks are an important component of a sustainable garden, especially in regions that are prone to high winds. These barriers can help to protect plants from wind damage, which can be a major problem for gardeners. Some examples of windbreaks include hedges, walls, and fences. By creating a windbreak, you can help to ensure that your garden remains healthy and vibrant, even in challenging weather conditions.
Conclusion
Creating a sustainable garden is not only good for the environment, but it can also be a rewarding and enjoyable experience. By incorporating drought-tolerant plants, vertical gardening, and windbreaks into your garden design, you can help to reduce your impact on the planet while still creating a beautiful outdoor space. So, why not get started today?