Sustainable Landscaping The Importance of Trees and Hardscaping: Creating Beautiful and Eco-Friendly Outdoor Spaces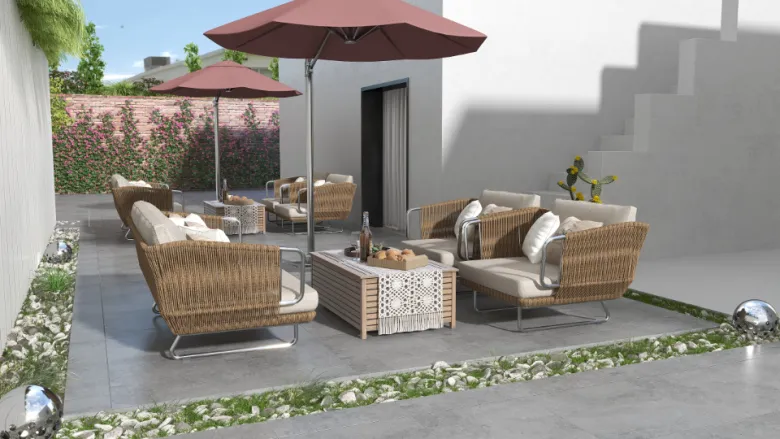 When it comes to designing outdoor spaces that are both beautiful and sustainable, trees and hardscaping play a crucial role. Not only do they enhance the aesthetic appeal of the space, but they also provide a range of environmental benefits.
Let's start with trees. Trees are not only beautiful, but they also serve a number of important functions. For one, they help to clean the air by absorbing pollutants and releasing oxygen. They also provide shade and reduce the amount of heat absorbed by buildings and paved surfaces, which helps to lower energy costs and reduce the urban heat island effect. Additionally, trees can help to reduce stormwater runoff by absorbing and filtering rainwater, which can help to prevent flooding and protect water quality.
When it comes to selecting trees for your outdoor space, it's important to choose native species that are well-suited to your climate and soil conditions. Native trees are adapted to the local environment and are more resilient to pests and disease. They also provide habitat for local wildlife.
In addition to trees, hardscaping can also play an important role in sustainable landscaping. Hardscaping refers to the use of hard materials like stone, concrete, and brick to create paths, patios, and other outdoor features. Hardscaping can help to reduce the amount of water needed for irrigation and can also help to prevent erosion and runoff.
When selecting materials for hardscaping, it's important to choose materials that are durable and long-lasting. Look for materials that are locally sourced to reduce the environmental footprint of transportation. Also, consider using permeable materials like gravel or permeable pavers, which allow rainwater to soak into the ground rather than running off into storm drains.
When it comes to designing a sustainable outdoor space, it's important to think about the big picture. Consider how trees and hardscaping can work together to create a beautiful and eco-friendly space that provides a range of benefits. By carefully selecting and placing trees and hardscaping features, you can create a space that is not only beautiful and functional, but also sustainable and environmentally responsible.