Sustainable Landscaping with Deciduous Plants and Pathways: Creating a beautiful and eco-friendly outdoor space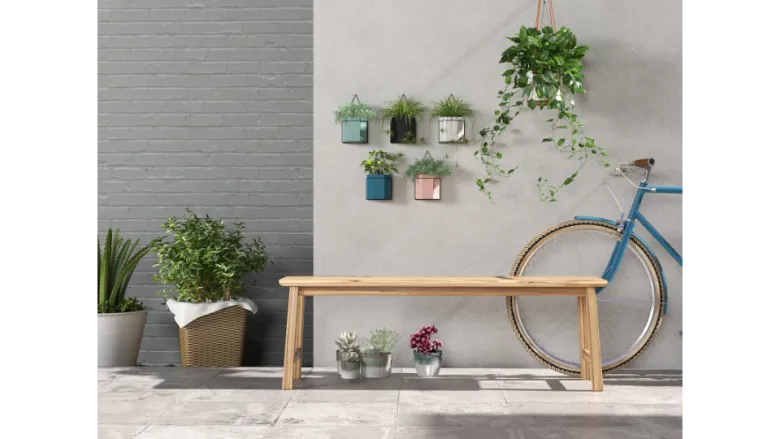 When it comes to designing a sustainable landscape, choosing the right plants is crucial. Deciduous plants, those that shed their leaves seasonally, offer a number of advantages for eco-conscious gardeners.
One of the main benefits of deciduous plants is their energy efficiency. In the summer, their leaves provide shade, helping to cool your home and reduce the need for air conditioning. In the winter, the lack of leaves allows sunlight to penetrate and warm your home, reducing the need for heating. This natural temperature control can significantly reduce your energy bills.
In addition, deciduous plants are often well adapted to their local environment, requiring less water and fertilizer than non-native or exotic species. They also provide a habitat for local wildlife, such as birds and insects, which can help to maintain a healthy ecosystem.
When designing your landscape, it's important to consider not only the plants themselves, but also the pathways and other hardscaping elements. The materials and layout you choose can have a big impact on the sustainability of your outdoor space.
One option is to use permeable paving materials, such as gravel or permeable concrete, for your pathways. These materials allow water to seep into the ground, reducing runoff and erosion. They also help to filter pollutants and improve soil health.
Another consideration is the placement and design of your pathways. By reducing the amount of hardscaping in your landscape and creating meandering pathways, you can improve water retention and create a more natural, organic feel. Using recycled materials, such as crushed glass or salvaged wood, can also help to reduce your environmental impact.
When it comes to sustainable landscaping, every small choice can make a big difference. By choosing deciduous plants and thoughtful hardscaping elements, you can create a beautiful, eco-friendly outdoor space that you can enjoy for years to come.