The Art of Combining Vines and Hardscaping in a Fruit Orchard: Creating a Stunning Landscape with Functional Design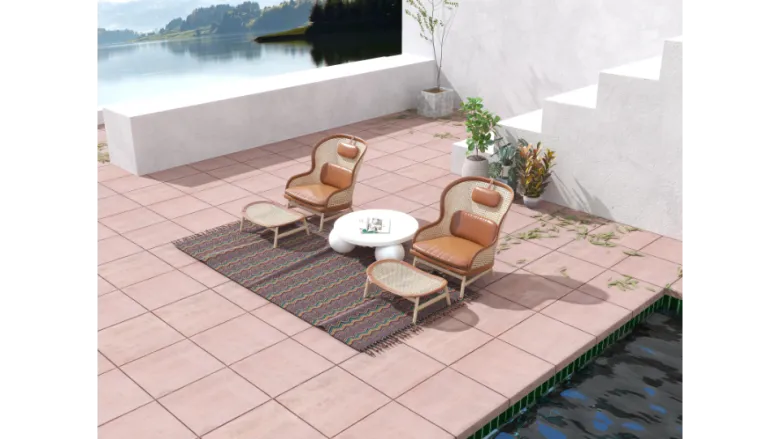 When it comes to designing a fruit orchard, incorporating vines and hardscaping can create a beautiful and functional landscape. Vines add vertical interest and can provide shade, while hardscaping provides structure and practicality. With careful planning and execution, these elements can work in harmony to create a stunning outdoor space.
Choosing the Right Vines
The first step in incorporating vines into your fruit orchard is choosing the right ones. Consider the climate and soil conditions in your area to determine which vines will thrive. Some popular options include:
Grapevines
Kiwi vines
Climbing roses
Hops
Clematis
Once you've selected your vines, think about where to place them. Vines can be trained to grow up trellises, pergolas, or even the trunks of trees. They can also be used to create living walls, which are both beautiful and functional.
Integrating Hardscaping
While vines add beauty and height to a fruit orchard, hardscaping provides structure and practicality. Consider incorporating the following elements:
Pathways: Create pathways that wind through the orchard, providing access to fruit trees and other areas of interest. Use materials such as gravel, pavers, or natural stone to create a functional and attractive pathway.
Retaining walls: If your orchard is on a slope, consider building retaining walls to prevent soil erosion and create terraced planting areas. Retaining walls can be made from a variety of materials, including stone, brick, or concrete blocks.
Patio or seating area: Create a space for relaxing and enjoying the beauty of your orchard. A patio or seating area can be made from natural stone, concrete, or wood.
Water feature: Incorporating a water feature such as a fountain or pond can add beauty and tranquility to your fruit orchard.
Combining Vines and Hardscaping
Now that you have an idea of the different elements you can incorporate into your fruit orchard, it's time to think about how to combine them. Here are a few ideas:
Train grapevines to grow up and over a pergola, creating a shaded seating area underneath.
Use clematis to create a living wall along a retaining wall, adding beauty and privacy.
Create a pathway through the orchard using natural stone pavers, and line the edges with low-growing hop plants.
Add a water feature to the orchard, and surround it with fragrant climbing roses.
Remember to choose elements that work well together and complement each other. The goal is to create a beautiful and functional outdoor space that can be enjoyed for years to come.