The Beauty and Benefits of Climbing Plants in Community Gardens: How to Use Line and Other Techniques to Maximize the Impact of Climbing Plants in Small Spaces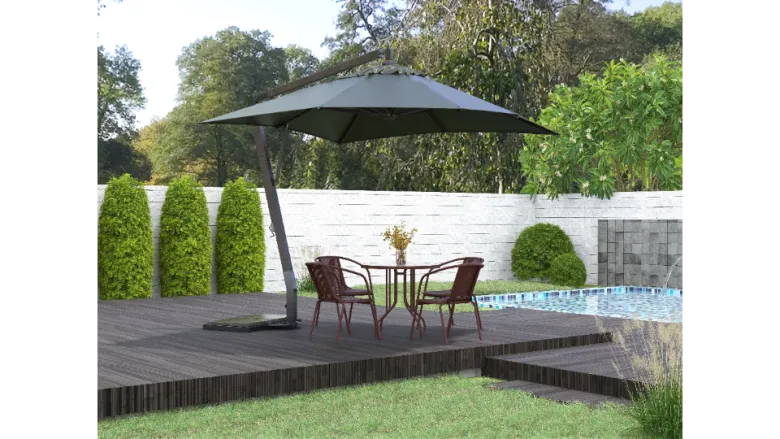 Climbing plants are a wonderful addition to any garden, but they are especially useful in community gardens where space is often limited. These plants can add vertical interest and create a lush, green backdrop for flowers and other plants. They can also be used to create privacy or shade, block unsightly views, and attract beneficial insects and birds.
One of the keys to using climbing plants effectively is creating a strong framework of support for them. This can be done using a variety of techniques, including trellises, arbors, fences, and even simple lines.
Trellises and Arbors
Trellises and arbors are popular choices for supporting climbing plants, and for good reason. They are both attractive and functional, and can be used to create a variety of effects. A trellis can be used to create a living wall or divider, while an arbor can be used to create a shady retreat or entranceway.
When choosing a trellis or arbor, it's important to consider the size and weight of the plants you plan to grow. Some climbing plants, such as wisteria and grape vines, can become quite heavy and require a sturdy support structure. Other plants, such as sweet peas and morning glories, are lighter and can be grown on a more delicate trellis.
Fences and Walls
Fences and walls can also be used to support climbing plants, and can be especially useful in small spaces. A fence can be used to create a privacy screen or to block an unsightly view, while a wall can be used to create a living tapestry of plants.
When using a fence or wall as a support for climbing plants, it's important to choose the right plants for the job. Some plants, such as ivy and climbing hydrangea, are well-suited to growing on walls, while others, such as clematis and honeysuckle, are better suited to growing on a fence.
Lines
One of the simplest and most effective ways to support climbing plants is with a line. This can be a simple piece of string or wire, or a more elaborate system of cables and anchors. The key is to create a straight, vertical line for the plant to climb up.
To create a line, simply tie one end to a sturdy support, such as a fence post or tree trunk, and run the other end up to a height that is appropriate for the plant you plan to grow. Then, tie the plant to the line using a soft, flexible material such as twine or plant ties.
Choosing the Right Climbing Plants
When choosing climbing plants for your community garden, it's important to consider a variety of factors, including the size and weight of the plants, the amount of sun and shade they require, and their overall growth habits.
Some popular choices for community gardens include clematis, morning glory, sweet pea, and climbing roses. These plants are all relatively easy to grow and can add a beautiful vertical element to any garden.
The Benefits of Climbing Plants
In addition to their beauty, climbing plants offer a number of other benefits. They can help to reduce urban heat island effects by shading buildings and pavement, and can help to reduce noise pollution by absorbing sound waves.
They can also provide important habitat for birds, bees, and other beneficial insects. Many climbing plants produce flowers and fruit, which can provide food for wildlife and humans alike.
Tips for Growing Climbing Plants
Finally, here are a few tips for growing climbing plants in your community garden:
Choose the right plant for the job
Create a strong support structure
Plant at the right time of year
Water and fertilize regularly
Prune as needed to control growth and promote flowering